Human action on the land is causing the climate to change. Industry, transportation, residential buildings and commercial operations all produce greenhouse gas (GHG) emissions. These function like a global greenhouse, trapping radiation from the sun and warming the planet's surface. Of all of the sources of GHGs, emissions from transportation are a key area where individual actions can have a meaningful impact.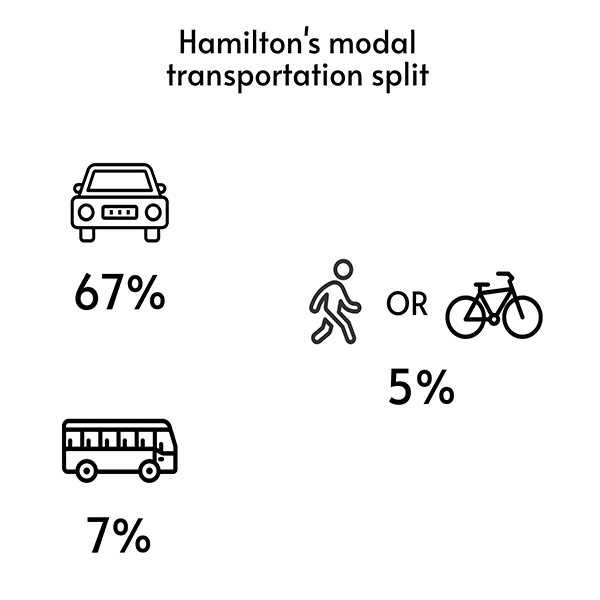 Modal Split of Transportation
Single Occupancy Vehicles 67%
Transit 7%
Walk/cycle 5%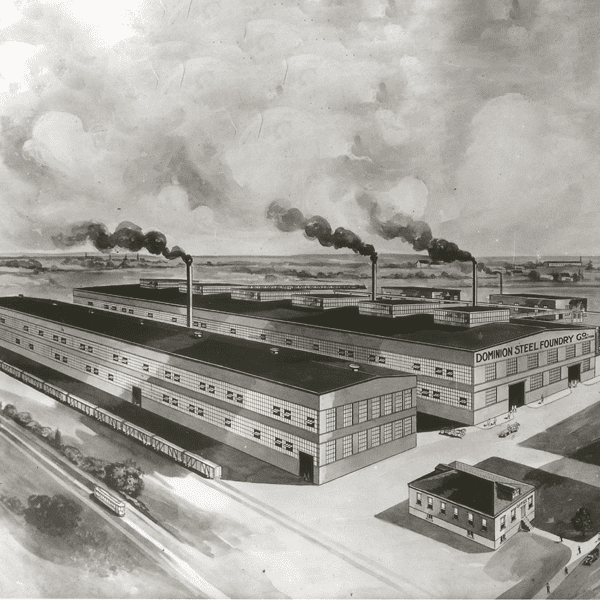 Greenhouse Gas Emissions
Hamilton's top sources of greenhouse gas emissions (excluding industry) are: transportation - 55%, residential - 24% and commercial - 20%. Transportation related emissions have increased by 20.73% from 2006-2017. As a result of awareness and action emissions from residential, waste, steel, agriculture and industrial sources have dropped significantly in this same period.
Dominion Steel Foundry, 1910s. From the collection of Hamilton Civic Museums.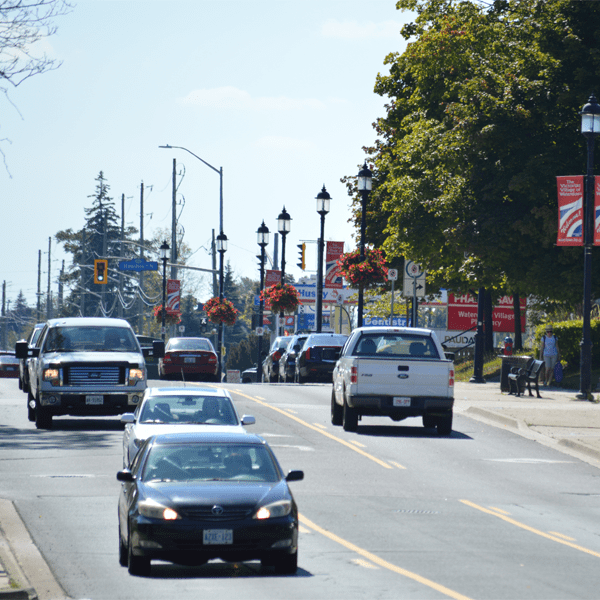 Transportation Emissions
61% of total transportation emissions come from light and medium duty single occupancy vehicles, making them the largest City wide contributor to transportation greenhouse gas emissions.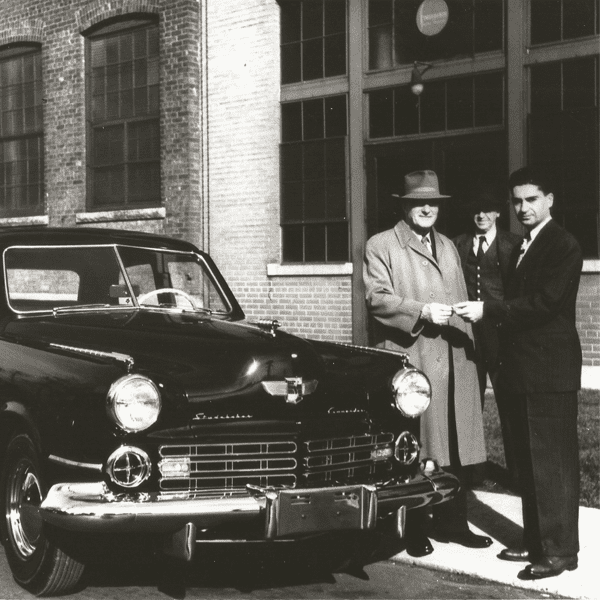 Car Culture
Since the 1950s, the car has been the primary mode of transportation for many Hamilton residents. The streetcar networks and rail lines of the early 20th century couldn't accommodate the growth of the City and suburban sprawl, so cars became necessary. More cars result in greater greenhouse gas emissions from single occupancy vehicles, which are a key contributor to climate change.
Men standing beside a Studebaker Commander. From the collection of Hamilton Civic Museums.