Climate change affects all living things. Hamilton's urban forest plays a role in climate change mitigation. The City's trees are an important source of data for studying climate change and actively improving climate outcomes.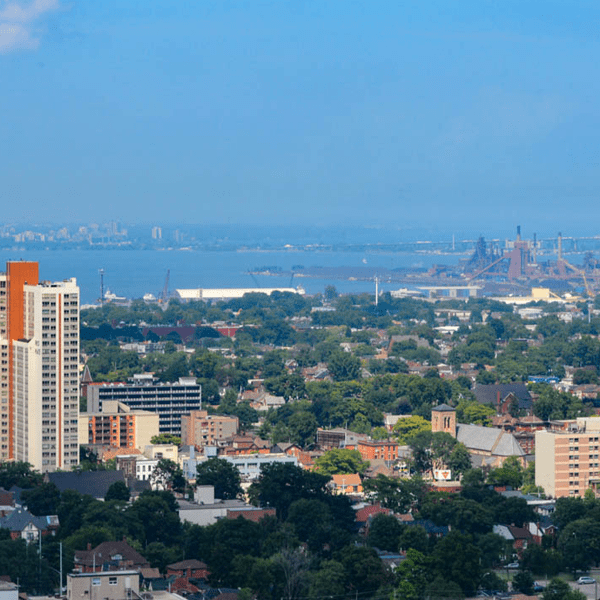 What is the urban forest?
Hamilton's urban forest includes all of the publicly and privately owned trees and supporting vegetation in the urban area. This urban forest consists of 5.2 million trees with a replacement value of $2.13 billion.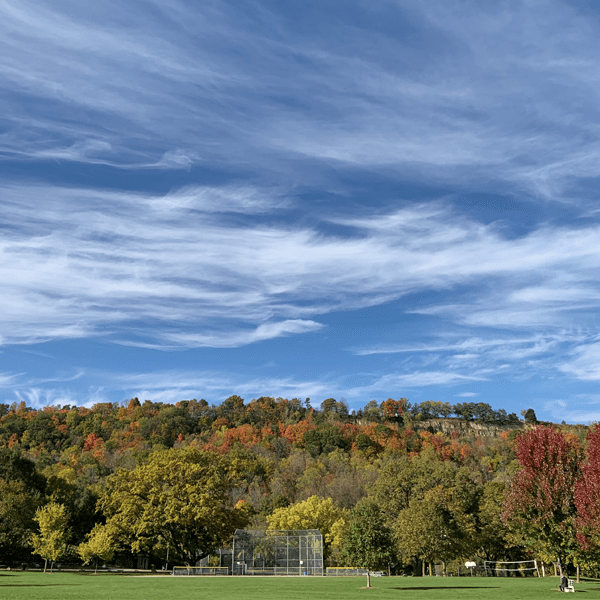 Pollution Management
The City's urban forest absorbs 393 metric tons of pollution a year. This equates to a service value of $1.59 million annually. The trees that make up Hamilton's urban forest produce 13.46 thousand metric tons of oxygen per year.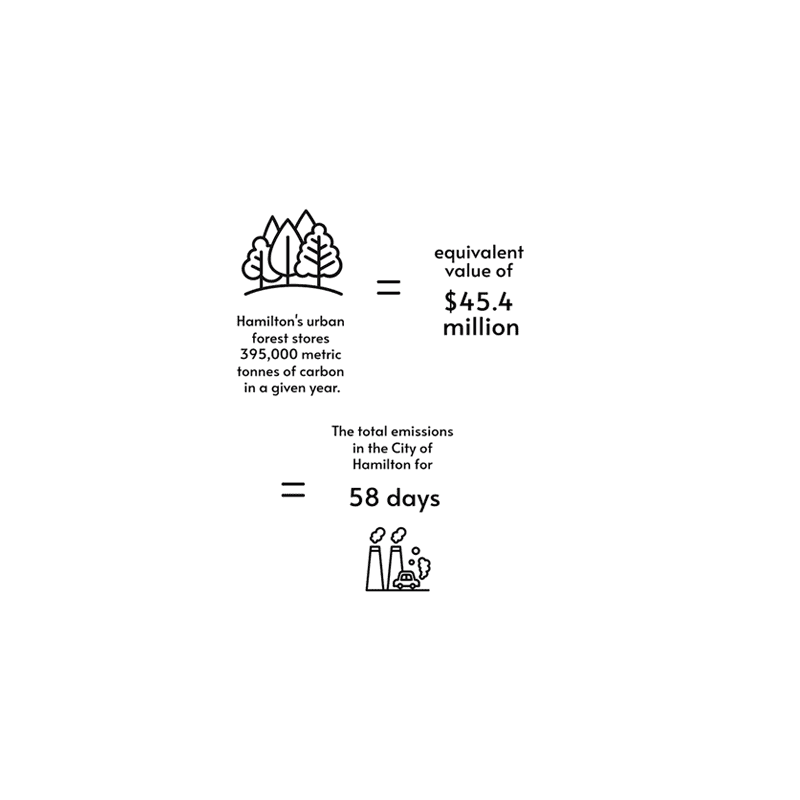 Carbon Sequestration
Hamilton's urban forest stores 395,000 metric tonnes of carbon each year, providing an equivalent service value of $45.4 million. This amount of carbon is equivalent to the total amount of carbon emitted in Hamilton in 58 days.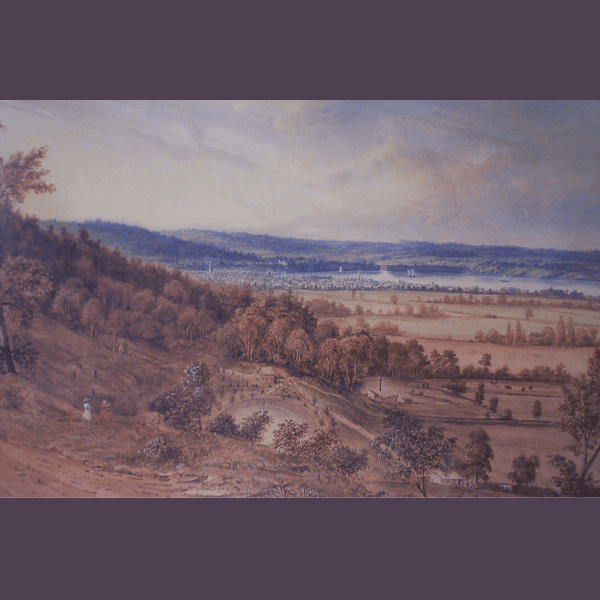 The Changing Forest
Hamilton has grown from a small settlement to a major city. Urban intensification and the growth of industry have reshaped the land, reducing tree canopy cover. The tree canopy is a key tool to mitigate climate change. 

John Caddy's View of Hamilton from the Escarpment, from the collection of Hamilton Civic Museums