Greenhouse gases emitted by industry, transportation, businesses and residences are causing temperatures to rise across the globe, but these increases are more significant in urban areas. In comparison to rural spaces, urban areas have a higher concentration of buildings and paved surfaces, which in turn trap the sun's heat and magnify the impacts of climate change.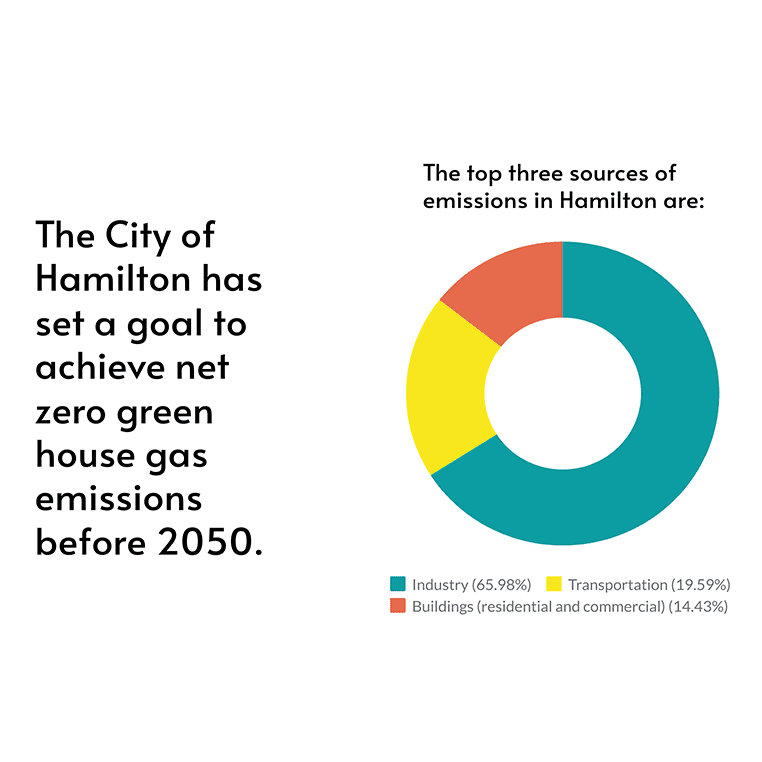 Greenhouse Gas Emissions
The City of Hamilton has set a goal to achieve net zero greenhouse gas emissions before 2050. The top three sources of emissions in Hamilton are: industry at approximately 64%, transportation at approximately 19% and buildings (commercial and residential) at approximately 14%.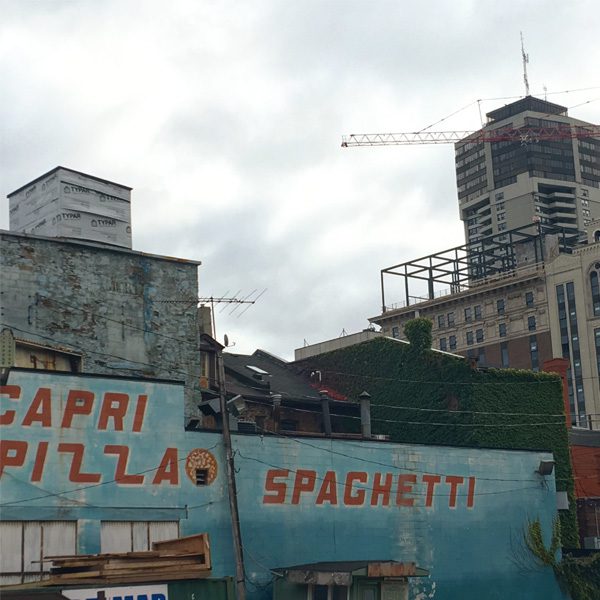 Urban Heat Islands
Urban areas often experience higher temperatures (on average, 1-3 degrees, although differences of more than 10 degrees have been observed) than surrounding rural areas. Paved roads, parking lots and other built surfaces absorb large amounts of radiant heat from the sun resulting in higher temperatures. Even a slight increase can magnify heat-related health risks especially for vulnerable populations.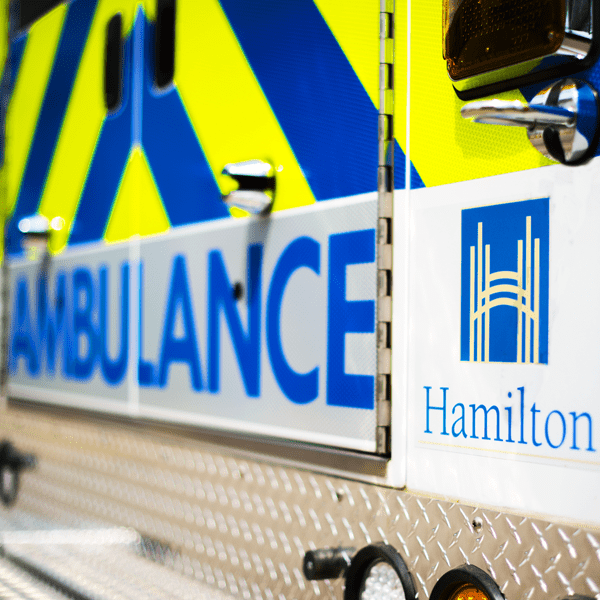 The Health Costs of Air Pollution
According to the Ontario Medical Association, smog causes significant increases in health care costs. In 2005, air pollutants contributed to 290 premature deaths, 8,102 hospital admissions and 2,840 emergency visits in Hamilton.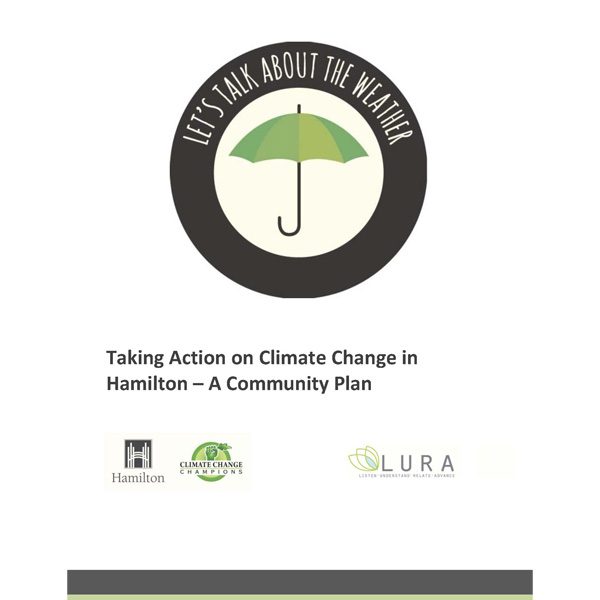 Let's Talk About the Weather: Taking Action on Climate Change in Hamilton – A Community Plan

Learn More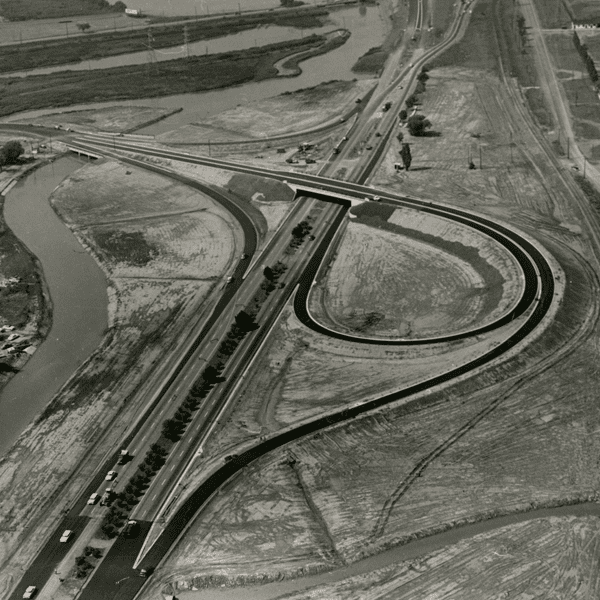 Explore Green Venture's Depave Paradise program

QEW and the Beach Road, 1958. Hamilton Public Library, Local History and Archives, Hamilton Spectator Collection.
Take Action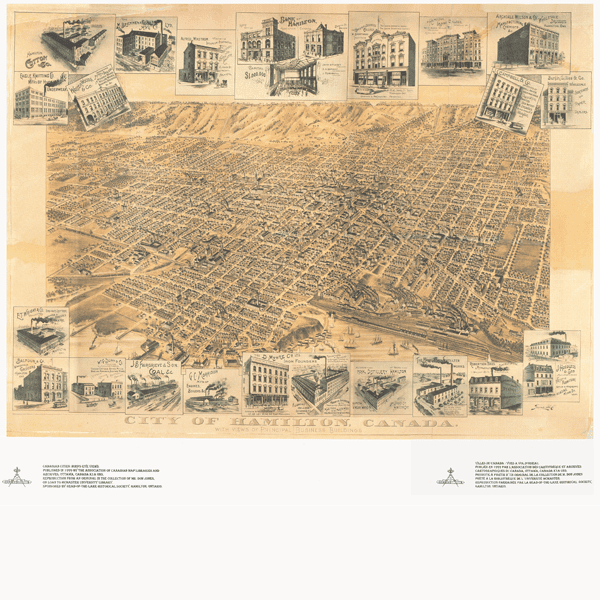 Industrial Climate Impacts
Hamilton's industries have brought with them employment, economic prosperity and development. Industry is also a leading source of greenhouse gas (GHG) emissions, a key contributor to climate change. Industry accounts for more than 60% of the GHG emissions in Hamilton.
Birds eye view of the City of Hamilton, 1893. From the collection of McMaster University Library.