Lake and ice levels along with shoreline erosion are important indicators of the impact of climate change on lakes, rivers and streams. Fluctuating water levels, increased storm activity and the resulting erosion all affect Lake Ontario and other local waterways.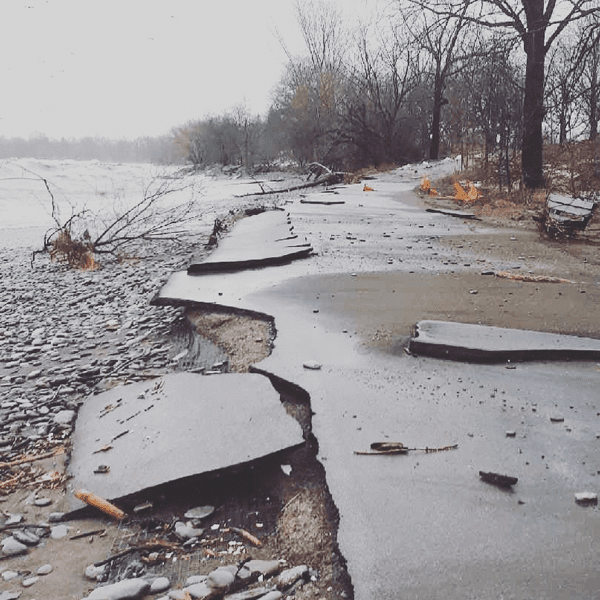 Ice and Erosion
Projected warming, particularly in winter months, is expected to further change the duration and extent of ice cover on the lakes. Less ice cover increases water loss through evaporation and accelerates shoreline erosion, especially during storms.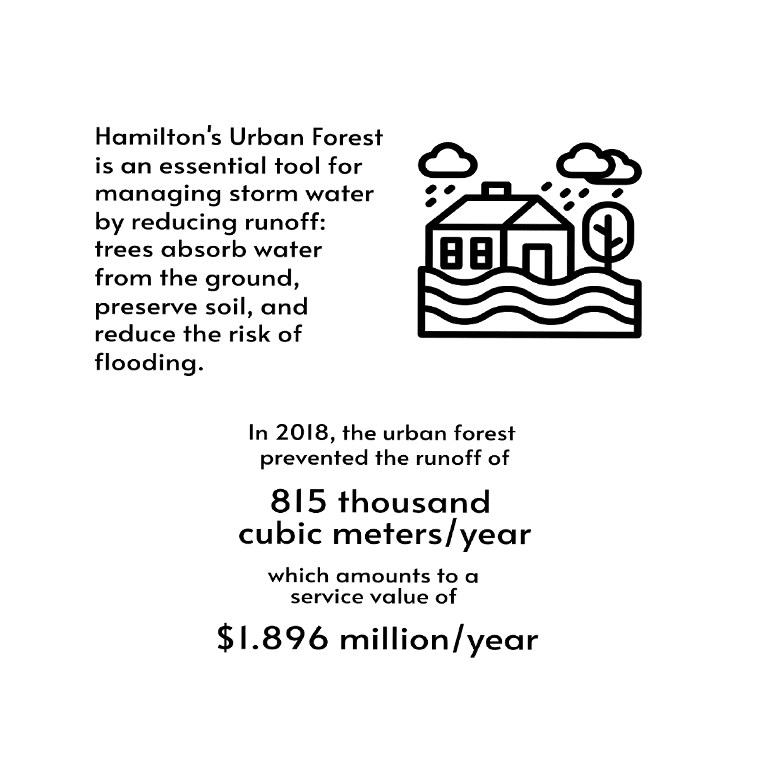 Hamilton Storm Water Management
Hamilton's Urban Forest is an essential tool in storm water management to reduce runoff: trees absorb water from the ground, preserve soil, and reduce the risk of flooding. In 2018, the urban forest prevented the runoff of 815 thousand cubic meters of water. This amounts to a service value of $1.9 million.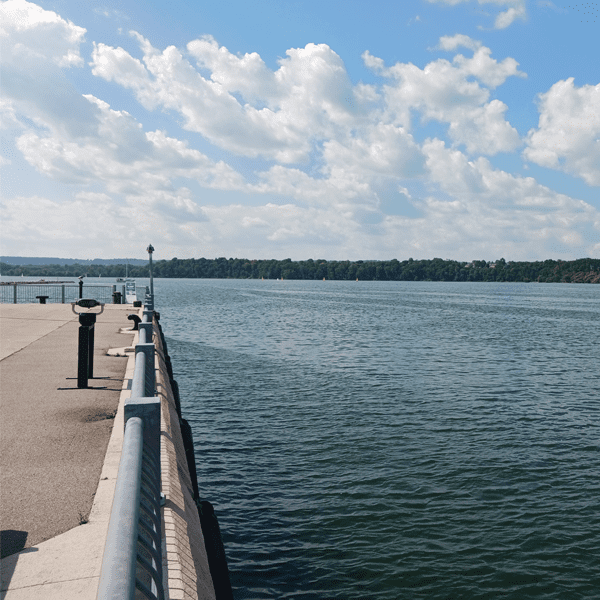 Changing Water Levels
According the most recent projections water levels in Lake Ontario are expected to decrease by 0.5 meters by 2050 as a result of rising temperatures.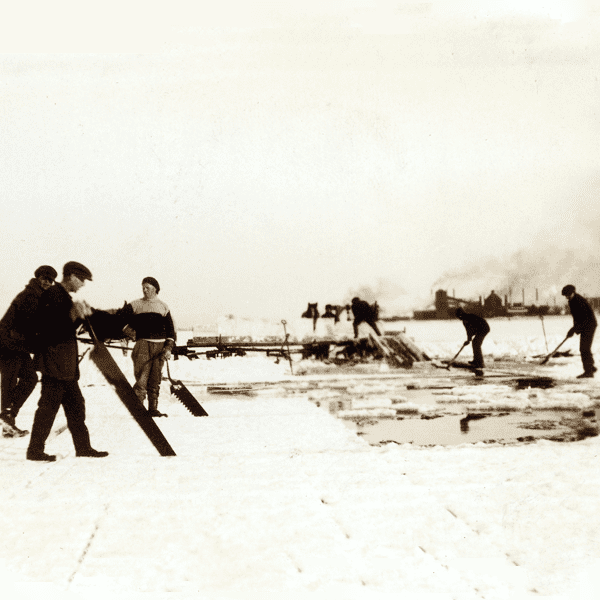 Thinning Ice
For much of its history, Hamilton Harbour froze completely each winter. The thick layer of ice had many uses  from recreation to ice harvesting. Warmer air and water temperatures caused by climate change have resulted in a significant decrease in ice cover on Lake Ontario.
Ice Harvesting on Hamilton Harbour, 1920s. From the collection of Hamilton Public Library, original photo by William A. Chatfield, digital copyright, 2008, Hamilton Public Library.