Weather is often the first way in which we become aware of climate change. From high temperatures to heat waves, severe storms to flooding, weather, especially in its most extreme forms, is highly visible and a key focus for climate change mitigation efforts by the City of Hamilton.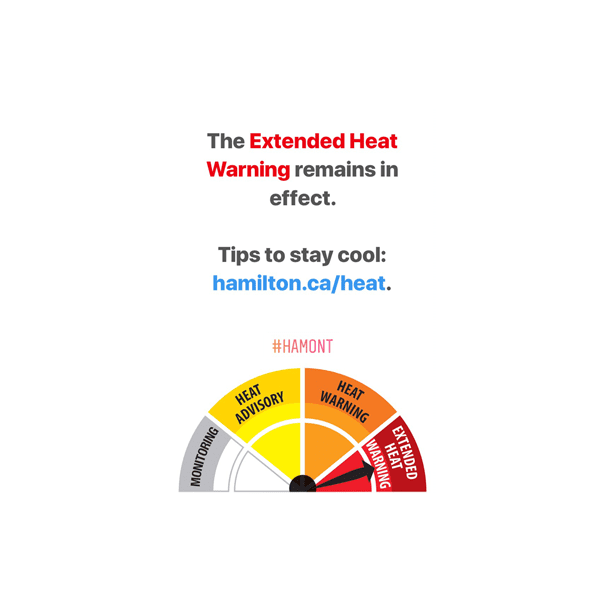 Rising Temperatures
According to the Climate Science Report for the City of Hamilton if we continue with our current greenhouse gas emissions trends the city will experience an increase in seasonal maximum temperatures with average summer maximum temperatures reaching over 30°C in the years 2051-2080.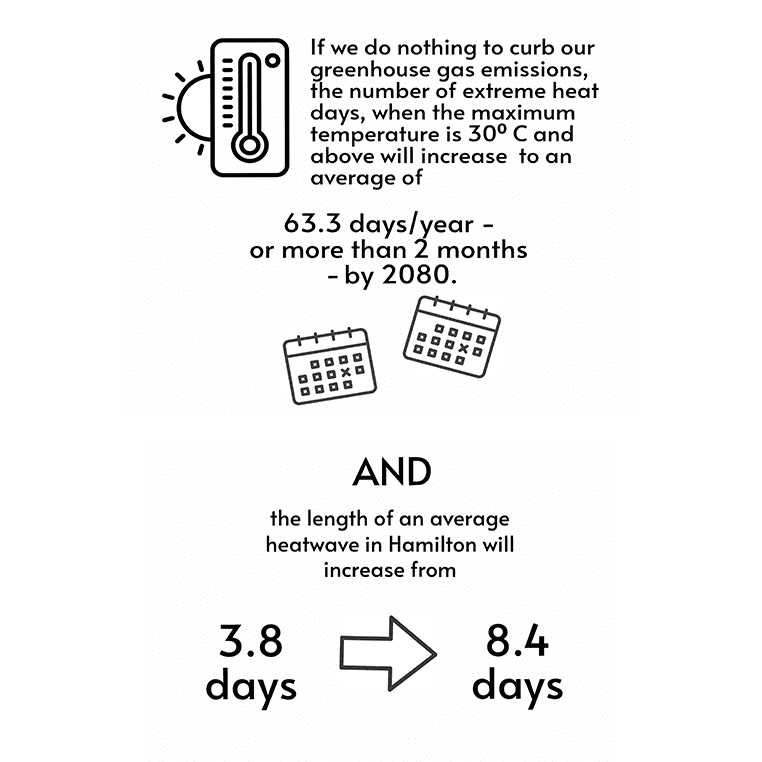 Extreme Heat
The number of extreme heat days, when the maximum temperature is 30 degrees C and above, will increase to an average of 63.3 days/year. The length of an average heatwave in Hamilton will increase from 3.8 to 8.4 days by 2080.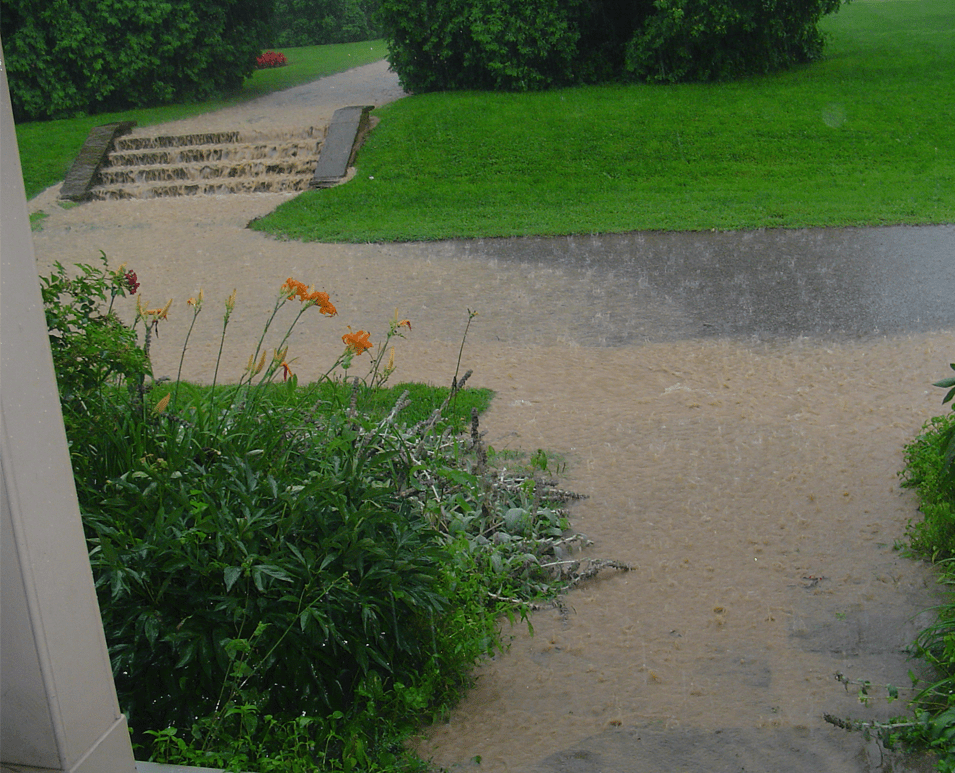 More Intense Rainfall
The number of heavy precipitation days with rainfall of 10mm to 20mm per day is projected to rise. If greenhouse gas emissions remain consistent with today's levels, the total amount of annual precipitation will increase by 79mm in the 2051-2080 period, as will the frequency and intensity of rainstorms. This will cause a heightened risk of flooding, erosion, damage to infrastructure and the ecosystem.
A severe rainfall event in July, 2009, caused flooding at Battlefield House National Historic Site.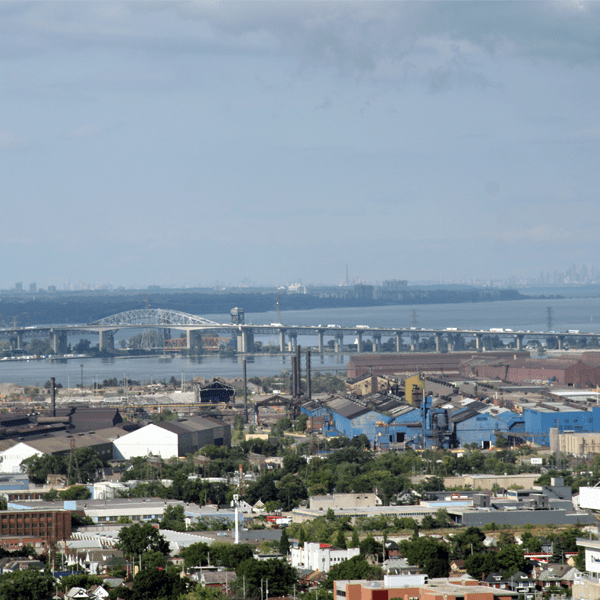 Share Knowledge

It is important to share our knowledge and discuss the climate emergency with families, friends and colleagues. These conversations can be challenging but there are many excellent resources to help us talk about climate change, including the David Suzuki Foundation's How and Why to have Climate Change Conversations.
Take Action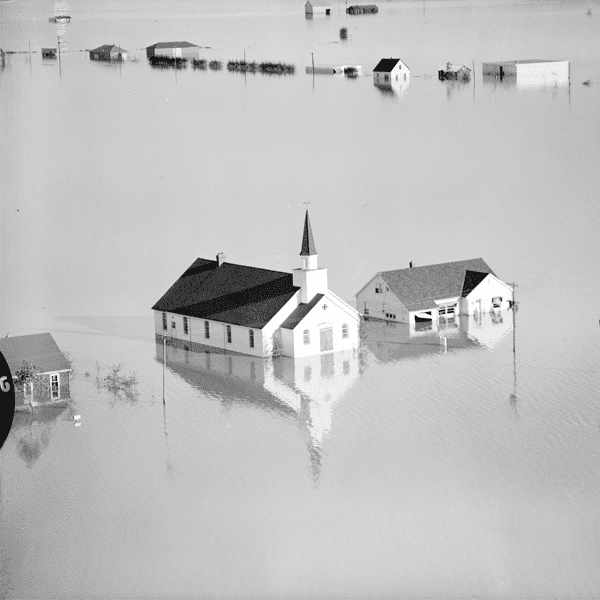 Historical Hurricanes
Hamilton has experienced extreme weather events in the past, including Hurricane Hazel in 1954 and Hurricane Connie in 1955. However, climate change means that the widespread flooding and property damage caused by such storms is becoming a more frequent occurrence.
From the collection of Hamilton Public Library, original photo by the Hamilton Spectator, digital copyright 2007, Hamilton Public Library.