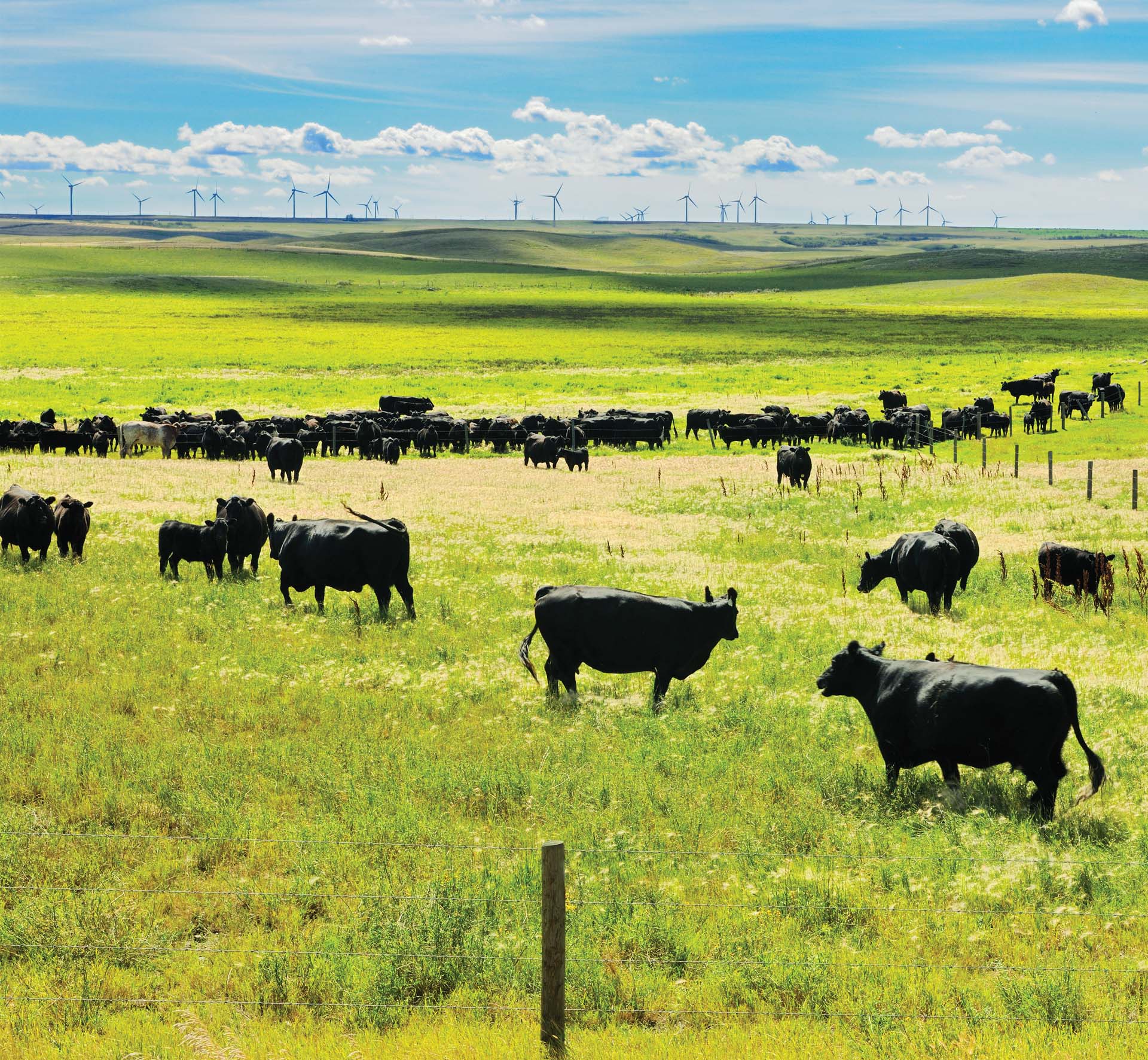 What's the beef?
Black Angus beef cattle graze in a field with wind turbines in Rosenholf, Saskatchewan.
Climate change is a threat to cattle farming and meat production because it impacts the quality of food crops and animal feed, and contributes to water shortage and livestock disease. Livestock, especially cattle, also contribute to climate change. In terms of reducing the carbon footprint, switching from beef to veggies just one day per week is like driving 1860 km LESS per year.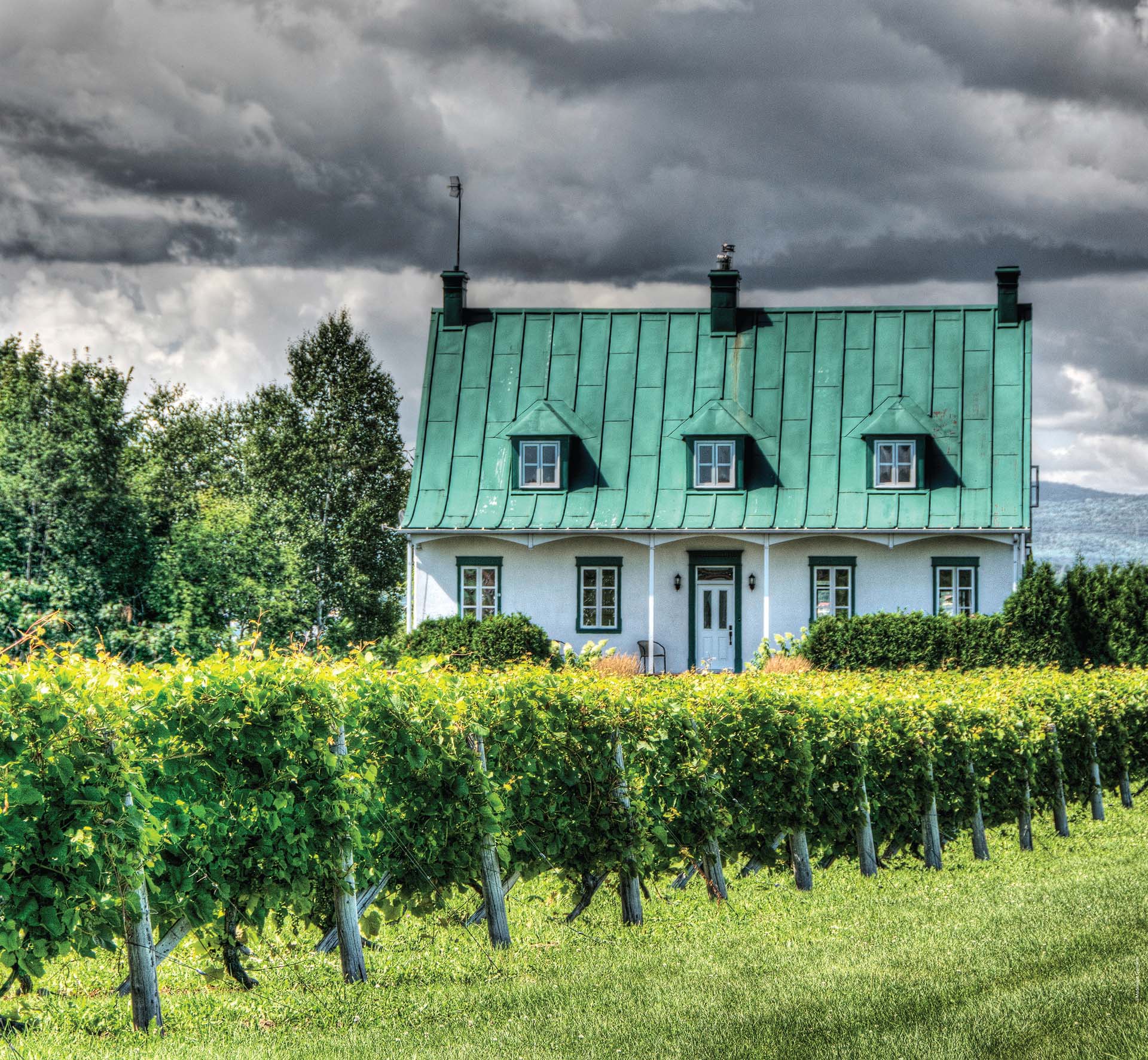 Shifting wine regions
Quebec vineyards, like this one on île d'Orléans, are expected to grow a greater diversity of grapes as the climate continues to warm.
Climate change may actually benefit some plants. Grapes are grown in very narrow ranges of temperatures and climates. That is why certain regions are well known for their wines. In Canada, the warming climate means that wine regions are expanding north into areas where grapes couldn't be grown before. With warming also comes more insects, and wild and unpredictable swings in weather, which threaten wine crops.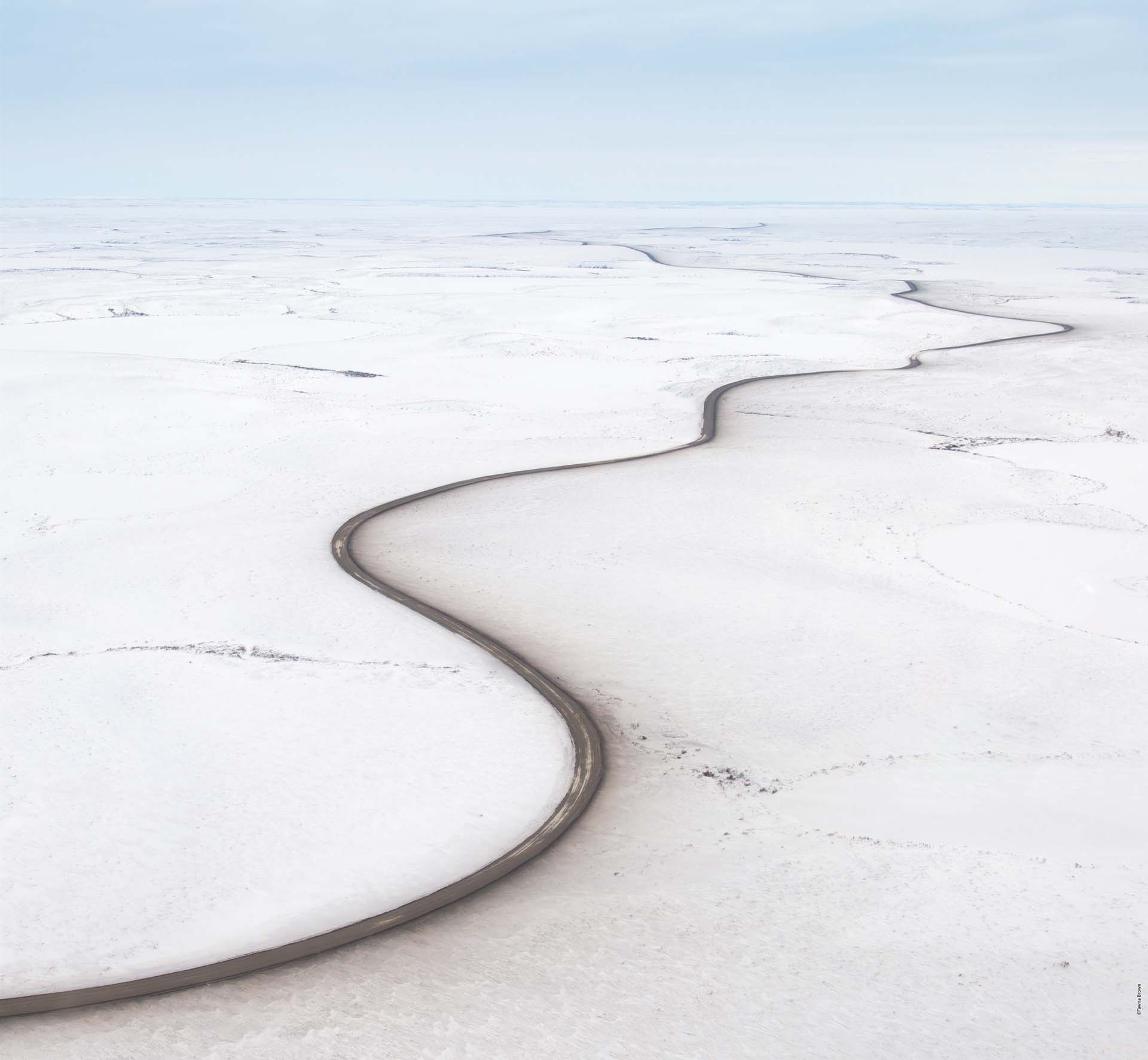 All-season Arctic highway
Completed in November 2017, the 137 km long Inuvik-Tuktoyaktuk Highway winds through the tundra of the Northwest Territories.
Ice roads are winter lifelines that move goods and people in Canada's North. Climate change is thawing the ice and permafrost, making these roads less reliable and more costly to build and maintain. A new all-season Arctic highway now snakes from Inuvik to Tuktoyaktuk in the Northwest Territories. Its design and engineering help protect the permafrost and give the road additional strength.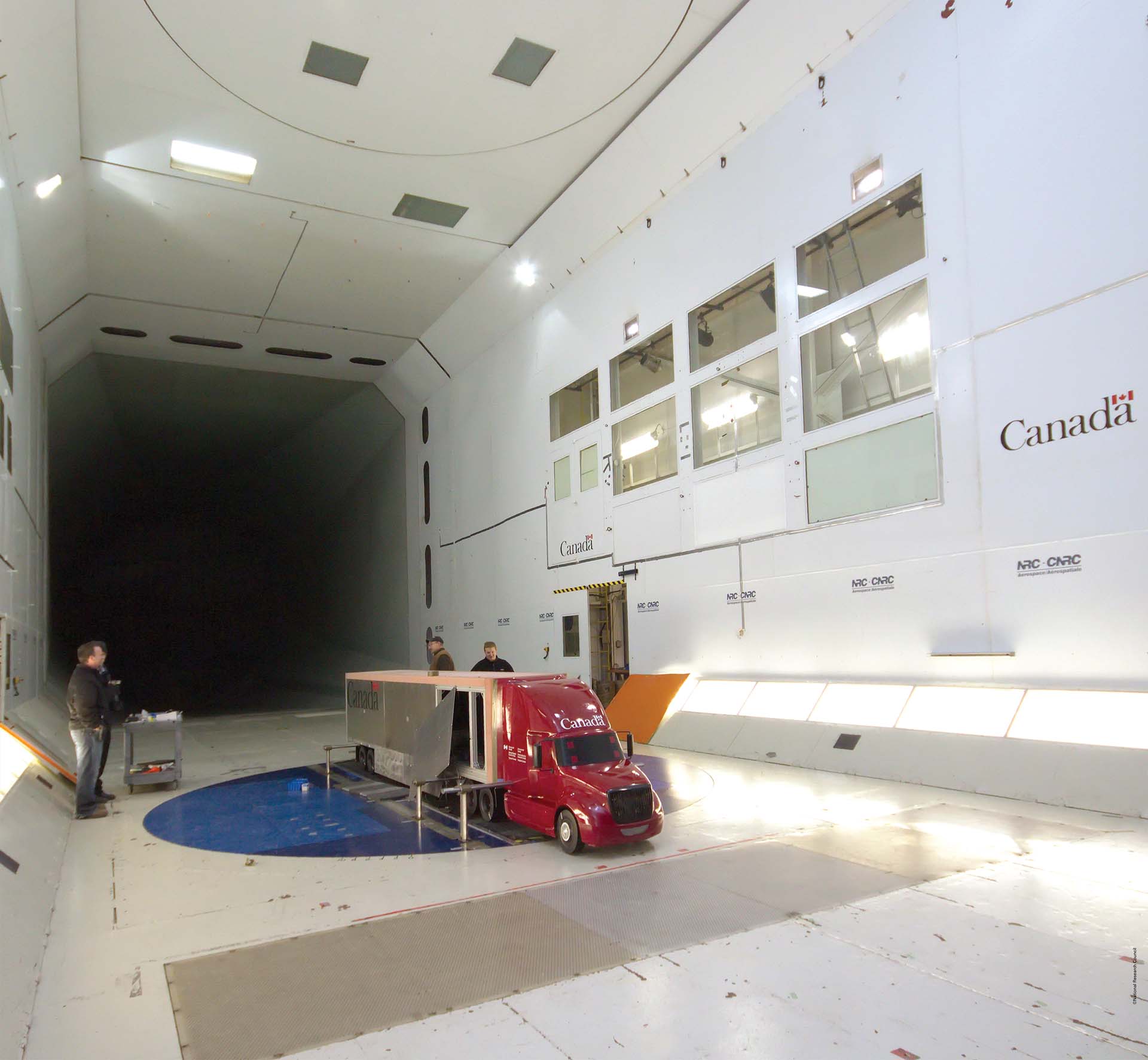 Heavy-duty aerodynamics
Researchers in Ottawa test a 30% scale model of a transport truck in the National Research Council Canada's 9-metre wind tunnel, for a Transport Canada project to assess aerodynamic retrofits for trucks and trailers,
While cars are getting more fuel efficient, emissions of heat-trapping carbon dioxide from heavy-duty trucks are growing rapidly because of the increase in the movement of goods. Electric trucks might be the future, but equipping trucks with aerodynamic technologies, such as side skirts, boat-tails, and gap and roof fairings, can help reduce emissions today.