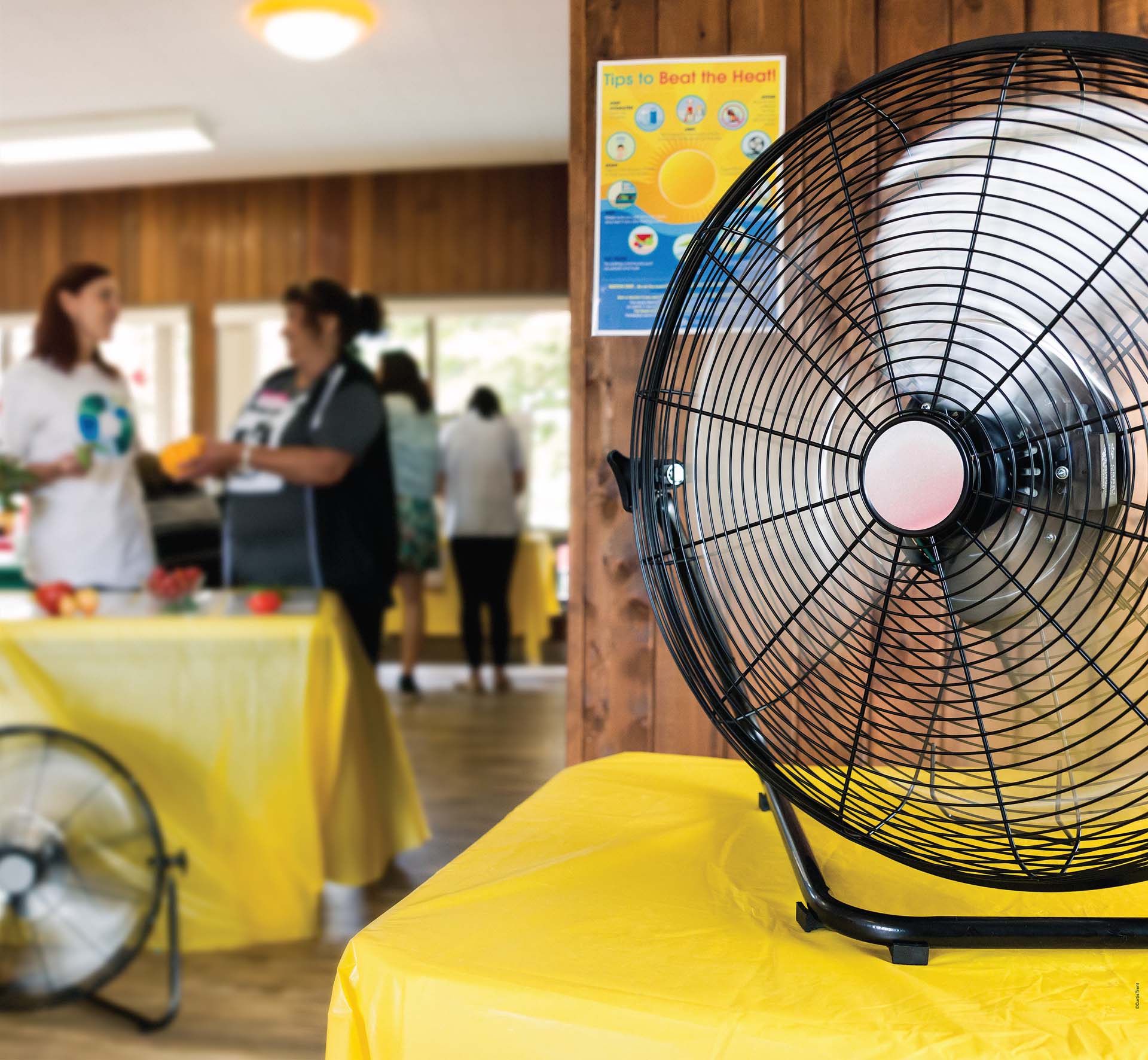 Staying cool in extreme heat
Pop up cooling zone keeps residents cool in a building owned and managed by BC Housing, serving Vancouver's most marginalized citizens.
Canadians are experiencing heat waves in more areas than before and not just in the summer months. These can have serious health impacts. In metro Vancouver, many buildings are not air conditioned because it was not needed in the past. BC Housing sets up 'chill zones' common areas with air conditioning or fans - where tenants can cool down during extreme heat, learn tips on staying cool, and participate in community events.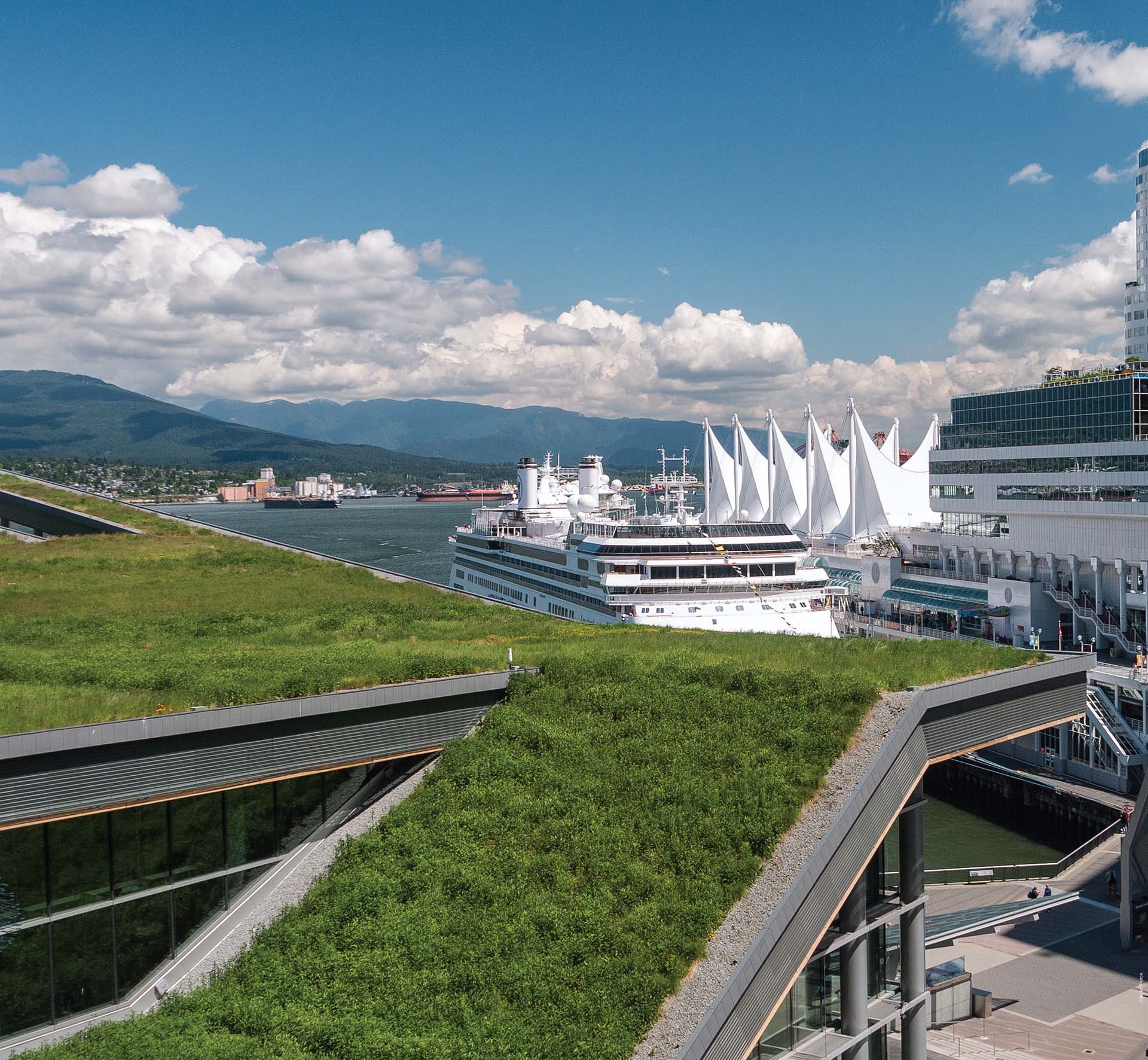 Cool roofs
A six acre green roof extends on top of the west building of the Vancouver Convention Centre.
Built surfaces like roofs, paved roads, and parking lots absorb heat from the sun, making cities hotter than surrounding greener areas. One way to cool down cities and the people in them, is to create reflective or vegetative surfaces. Many cities across North America like the city of Vancouver now encourage the installation of cool roofs (reflective white roofs or vegetative green roofs) when replacing existing roofs or constructing new buildings.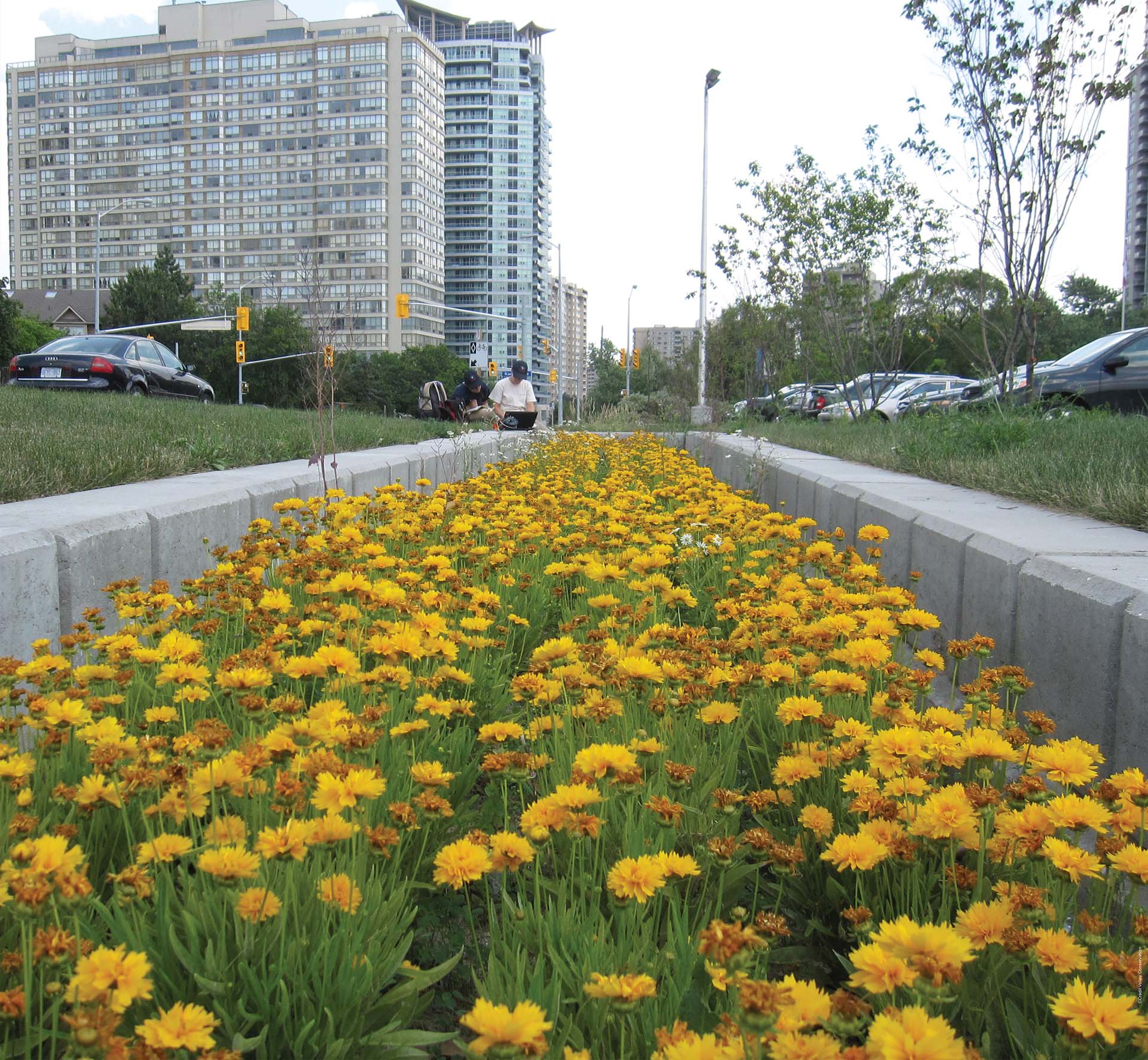 Green infrastructure
A bioretention planter or 'rain garden in Mississauga, Ontario catches runoff from paved surfaces like roads and parking lots, keeping rain water out of sewer systems.
Heavy rains and flash floods are becoming more common in cities as the climate warms and downpours intensify. One way to slow down and soak up this excess water is to build green infrastructure. This can be both natural and engineered systems like rain gardens, urban forests, wetlands, and green roofs. Even a neighbourhood full of rain barrels can help!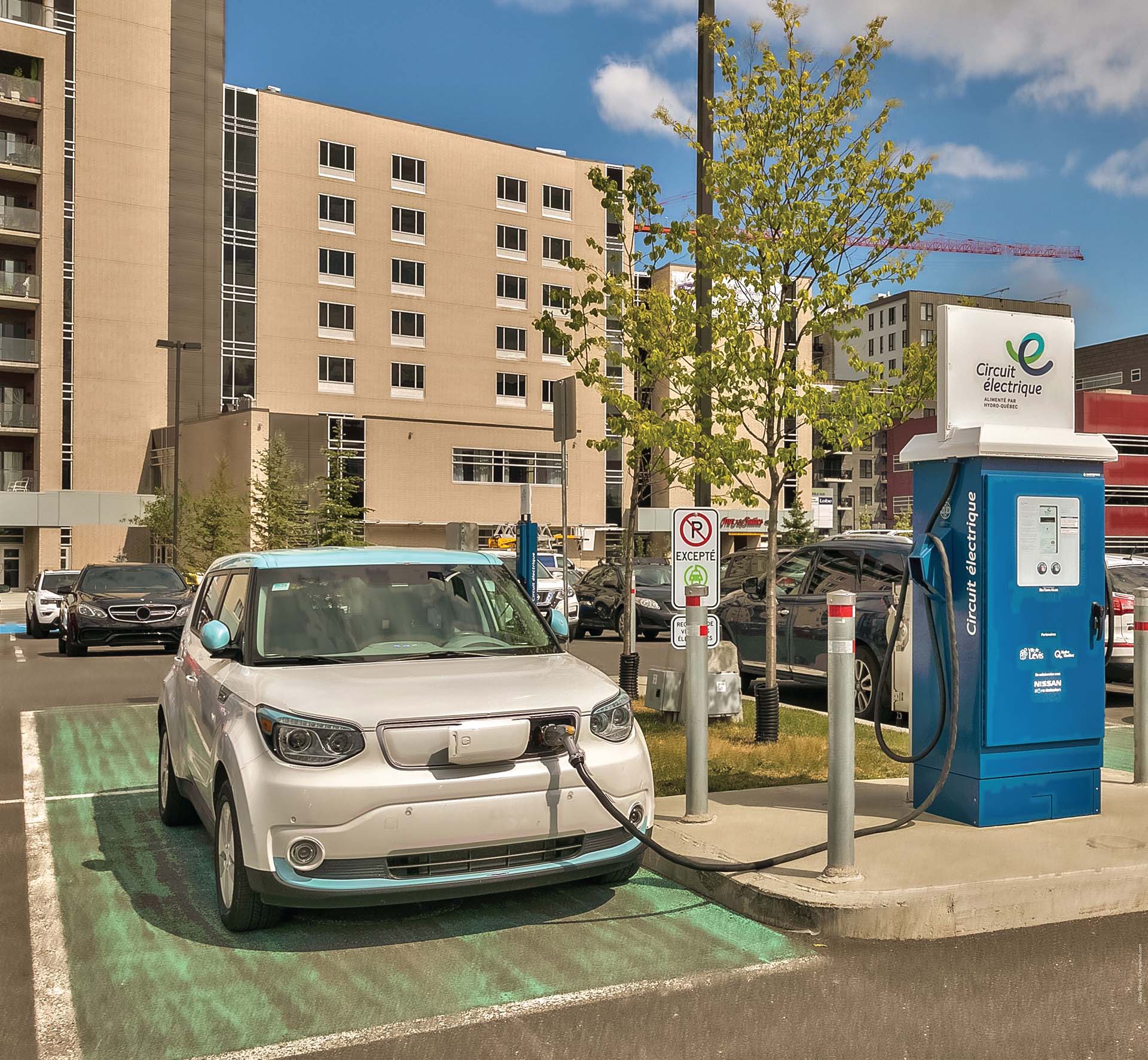 Electric vehicles
EV charging at a Fast Charger unit operated by Hydro-Québec's Electric Circuit network in Lévis, Quebec.
Using electricity to power your car produces zero, tailpipe pollution or heat-trapping gases like carbon dioxide. With the increase in popularity of electric vehicles, one question arises: where can people charge their cars, especially in rural areas? Fast-charging stations are being built along highways across Canada to facilitate travelling from coast to coast.