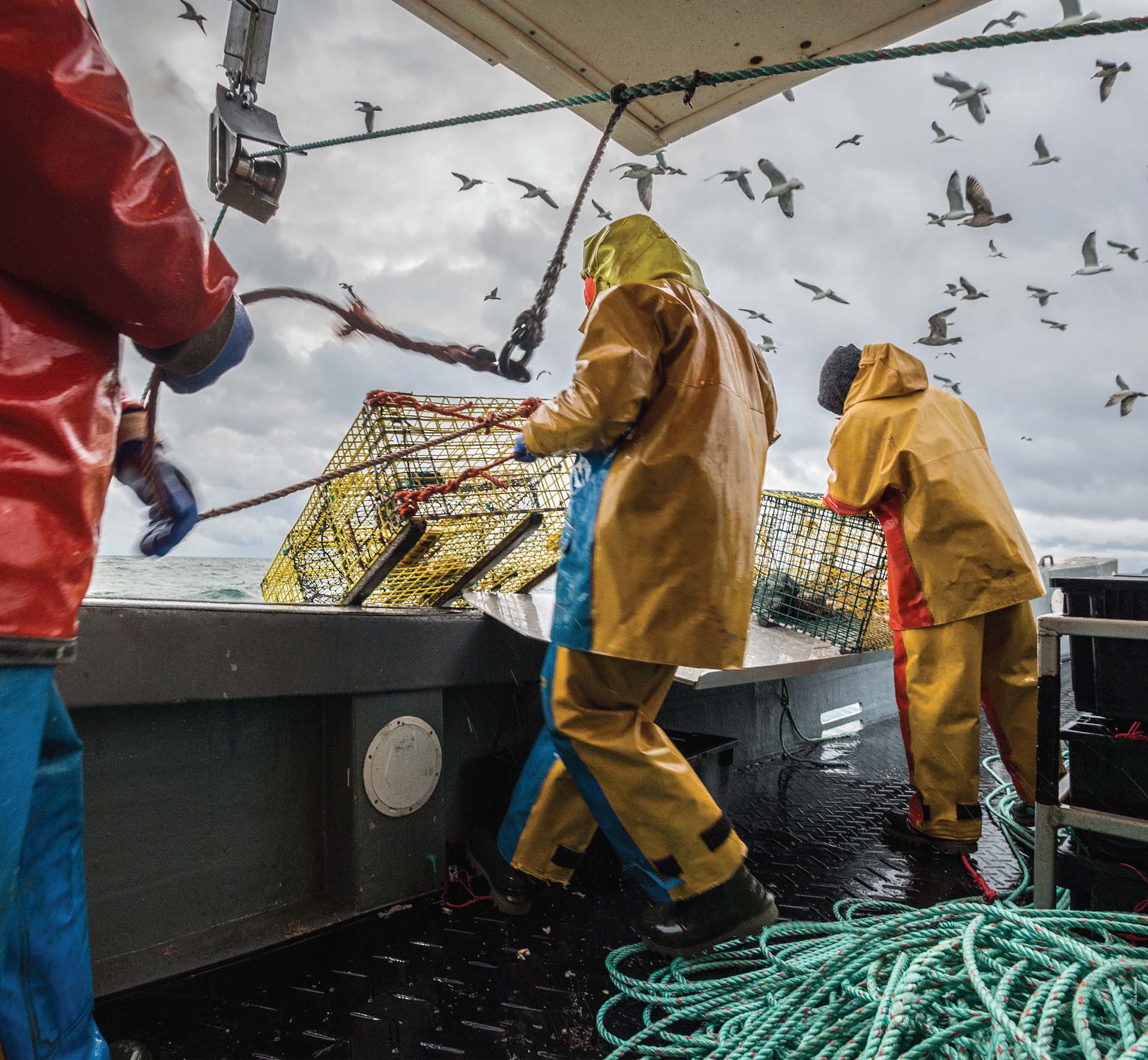 Lobsters on the move
Lobster fishers in the Bay of Fundy pull traps aboard a fishing vessel.
The Bay of Fundy lobster fishery is thriving, and for now, the Bay remains colder than U.S. waters, where recent warming has contributed to reduced catch. As climate and ocean temperatures change, marine species habitat, and thus production potential, changes too. Canada exports billions of dollars' worth of fish and seafood, Scientists monitor water temperatures to understand how changes in temperature may impact commercial fisheries.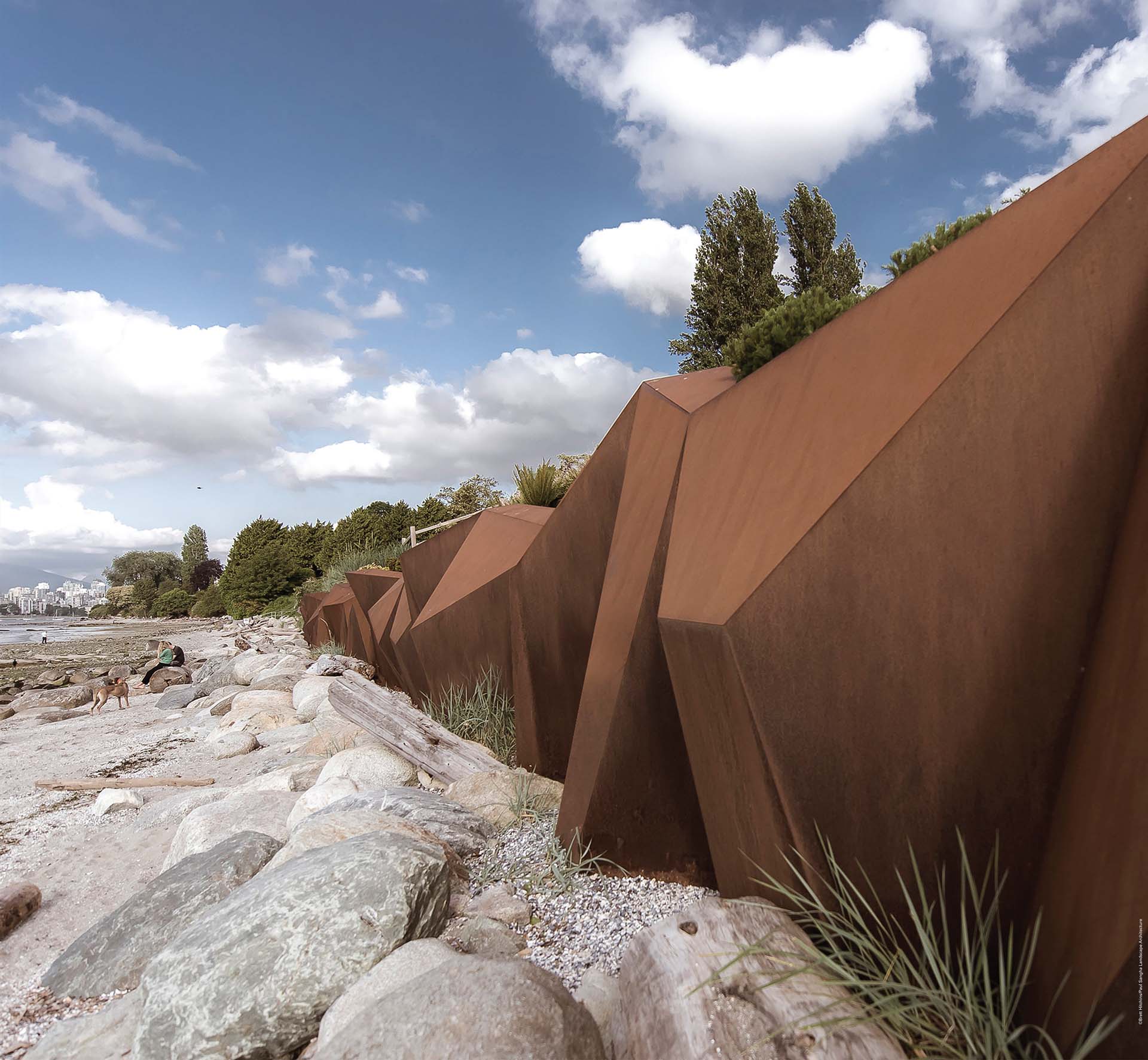 Resilient coasts
A 200-foot long seawall in Vancouver provides both protection and beauty.
As climate warms, oceans expand, land ice melts, and sea level rises. Sea level rise increases risk of coastal flooding during storm surges. Protecting coastal infrastructure, requires measures like dikes and seawalls, retrofitting buildings for added resilience, or avoiding building in vulnerable areas. Planning for rising seas using web-based tools, such as the Canadian Extreme Water Level Adaptation Tool, can also help minimize harmful effects of a changing climate.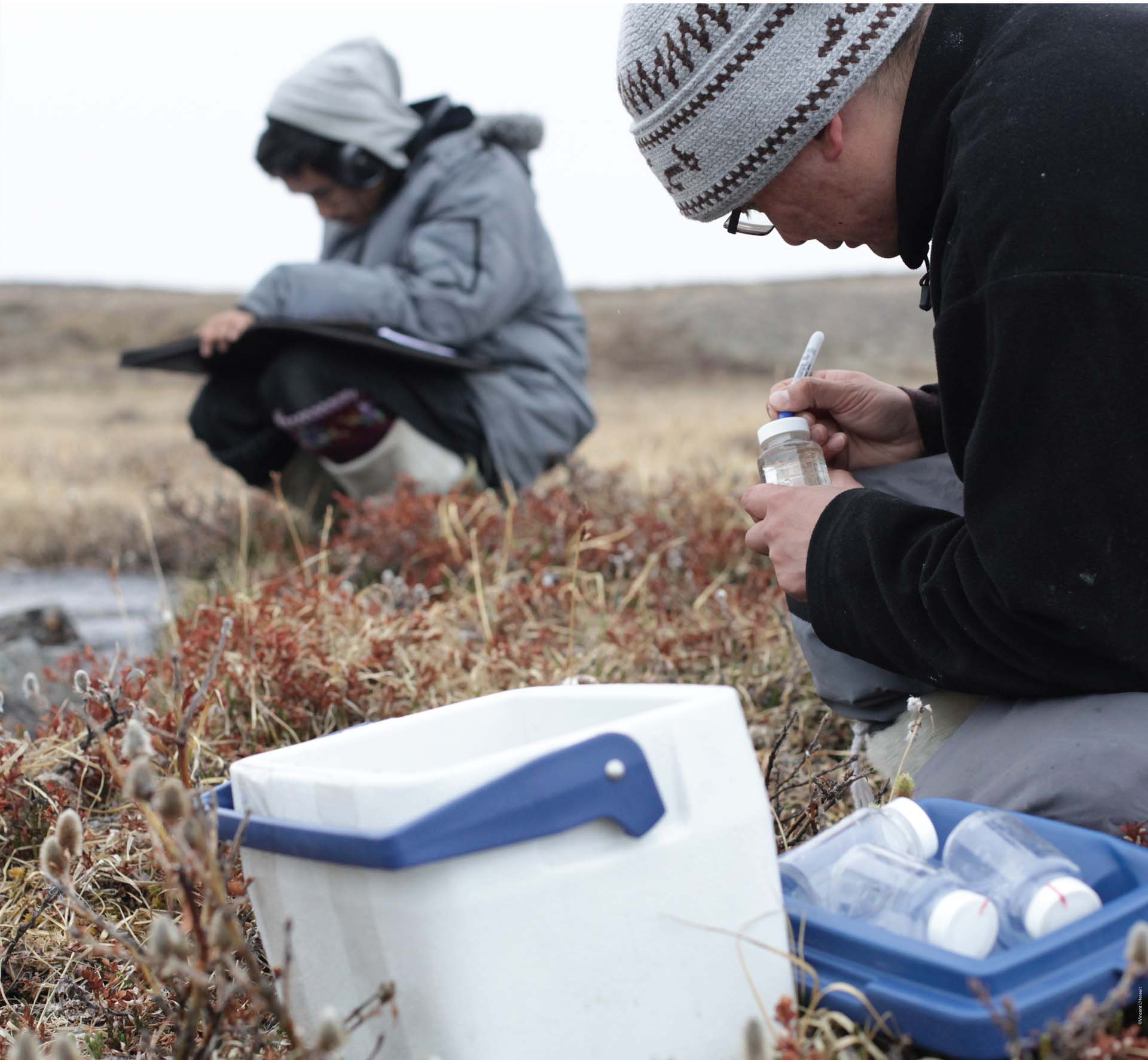 Indigenous people lead adaptations
Tim Soucie and Trevor Arreak take water samples to test for bacteriological contamination in a stream in Nunavut.
Indigenous peoples have a long history of adapting to changes around them. Climate change is impacting the quality of water in Pond Inlet. Using local knowledge to inform sampling, the community is testing their water sources and sharing this information with Elders and other residents. This enables people to make decisions to improve their own health. The community is sharing lessons learned with others as they adapt to the impacts of climate change.