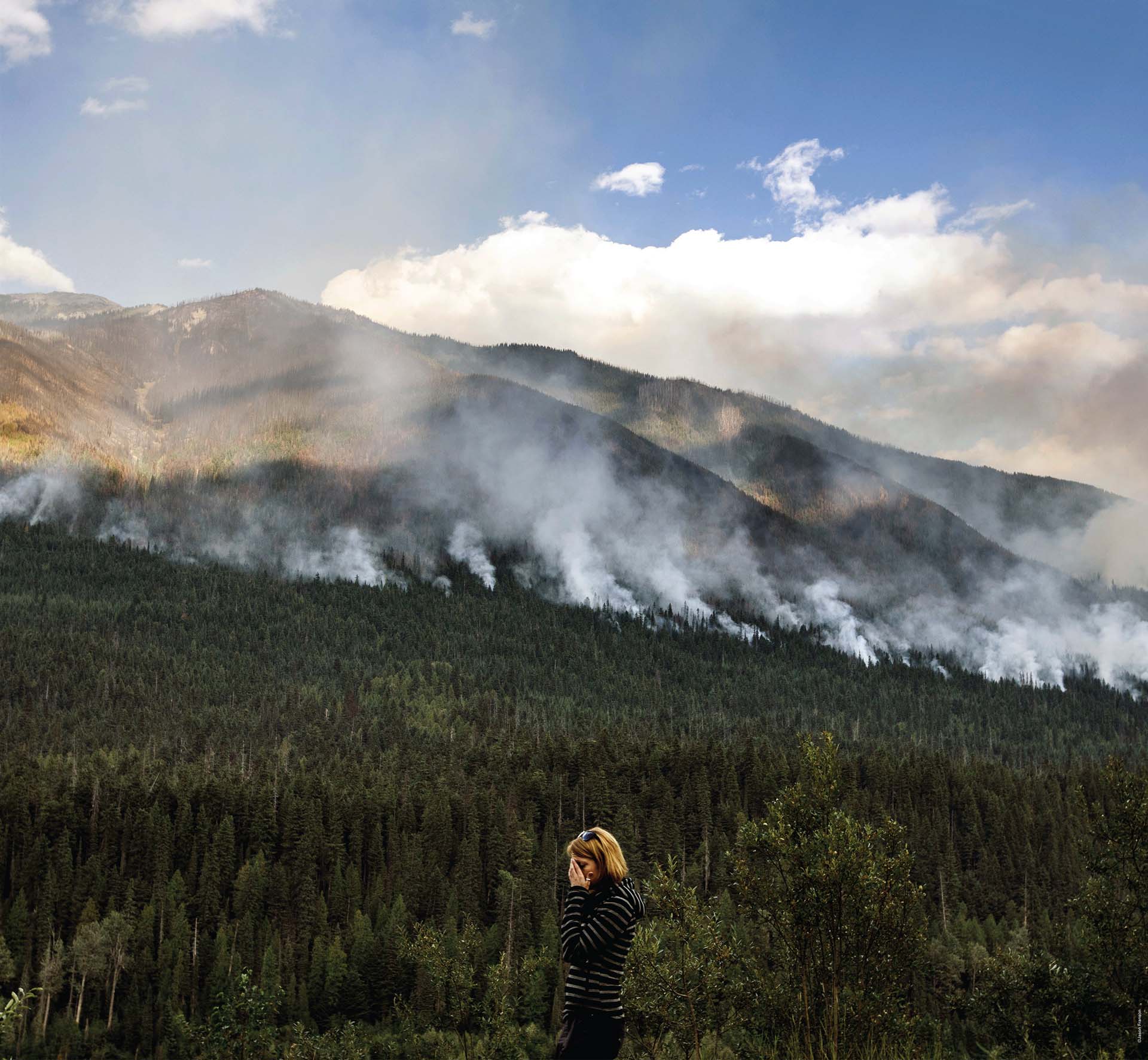 Where there's smoke…
Wildfires approach a rest stop visitor in Little Fort, British Columbia.
With higher temperatures and changes in rainfall, wildfires do occur more often. Smoke from wildfires is a big source of air pollution, causing many health problems. To protect health, the Air Quality Health Index (AQHI) provides advice to the public and people at risk (seniors, children, and people working outdoors). Just like checking the weather, checking the AQHI can help you plan when to be active outdoors.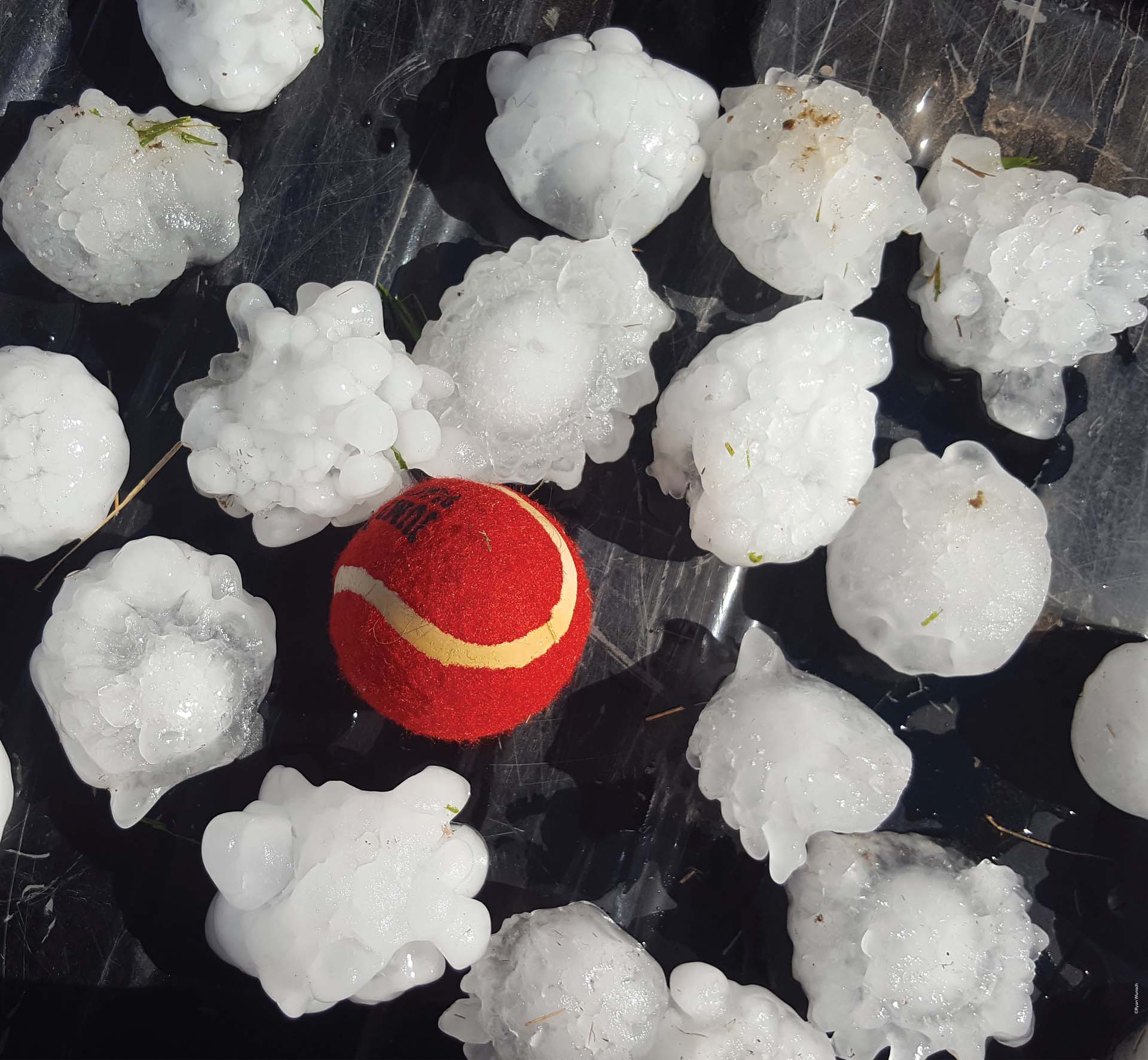 Extreme hail
Hail the size of tennis balls collects in the back of a pickup truck during an extreme storm on the Saskatchewan Prairies.
Each year hail causes billions of dollars of damage to crops, cars, and houses. As the climate warms, the number of hailstorms is expected to decrease. That might sound like good news, but there's a catch: the number of severe hailstorms is expected to increase. To protect valuables like vehicles, stow them away in a covered area when severe thunderstorm warnings are issued.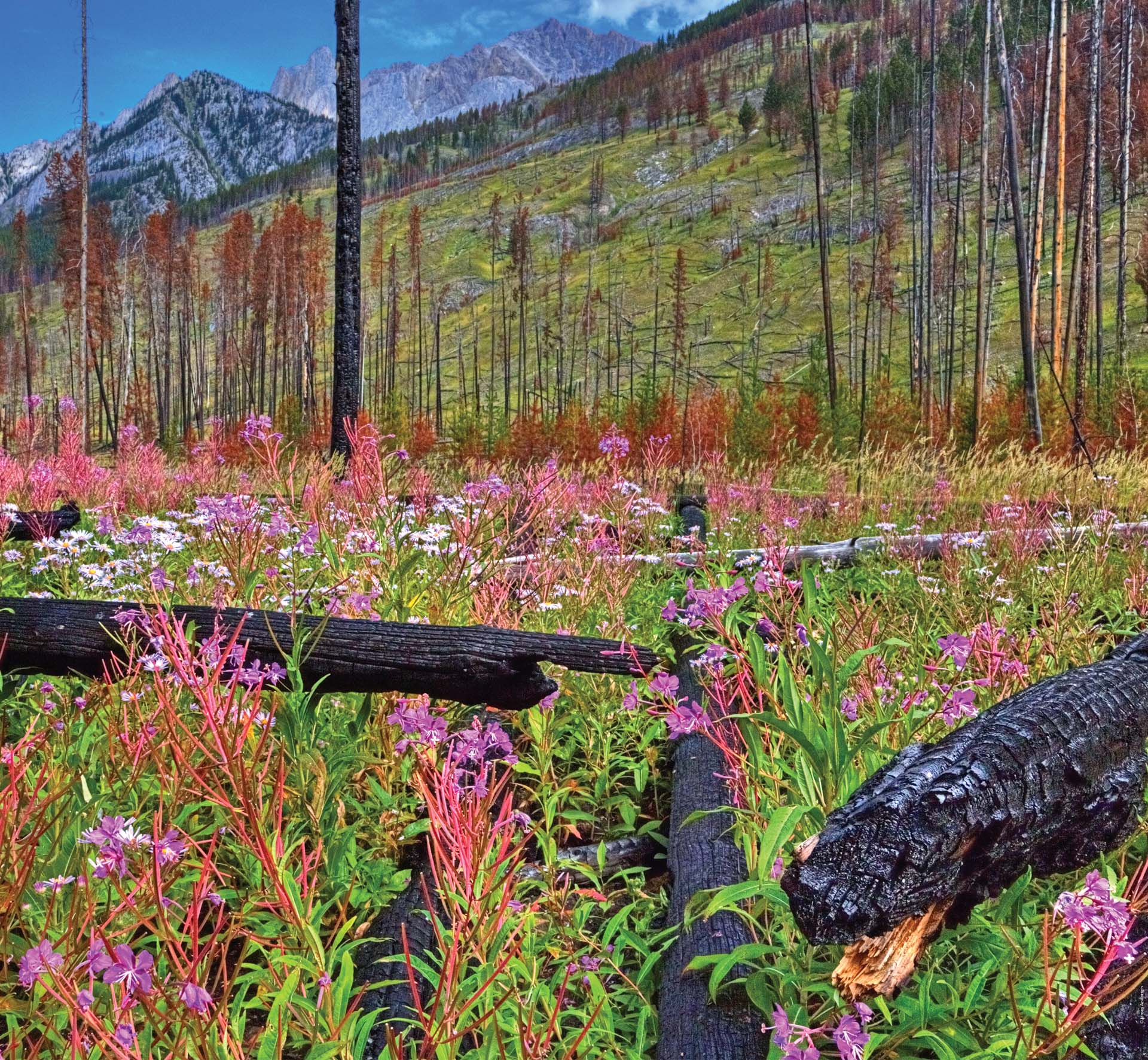 Wildland fire: friend and foe
Life returns to a valley as charred trees are covered over by wildflowers, in the Sawback Range, Alberta.
Climate change is already causing more severe and catastrophic wildland fires. With the expansion of communities into forested areas, fires are more frequently threatening homes and livelihoods. Wildland fire is a natural part of forest ecosystems and important for forest health. Fire smart education, outreach and vegetation management are valuable wildfire prevention tools to protect homes and communities.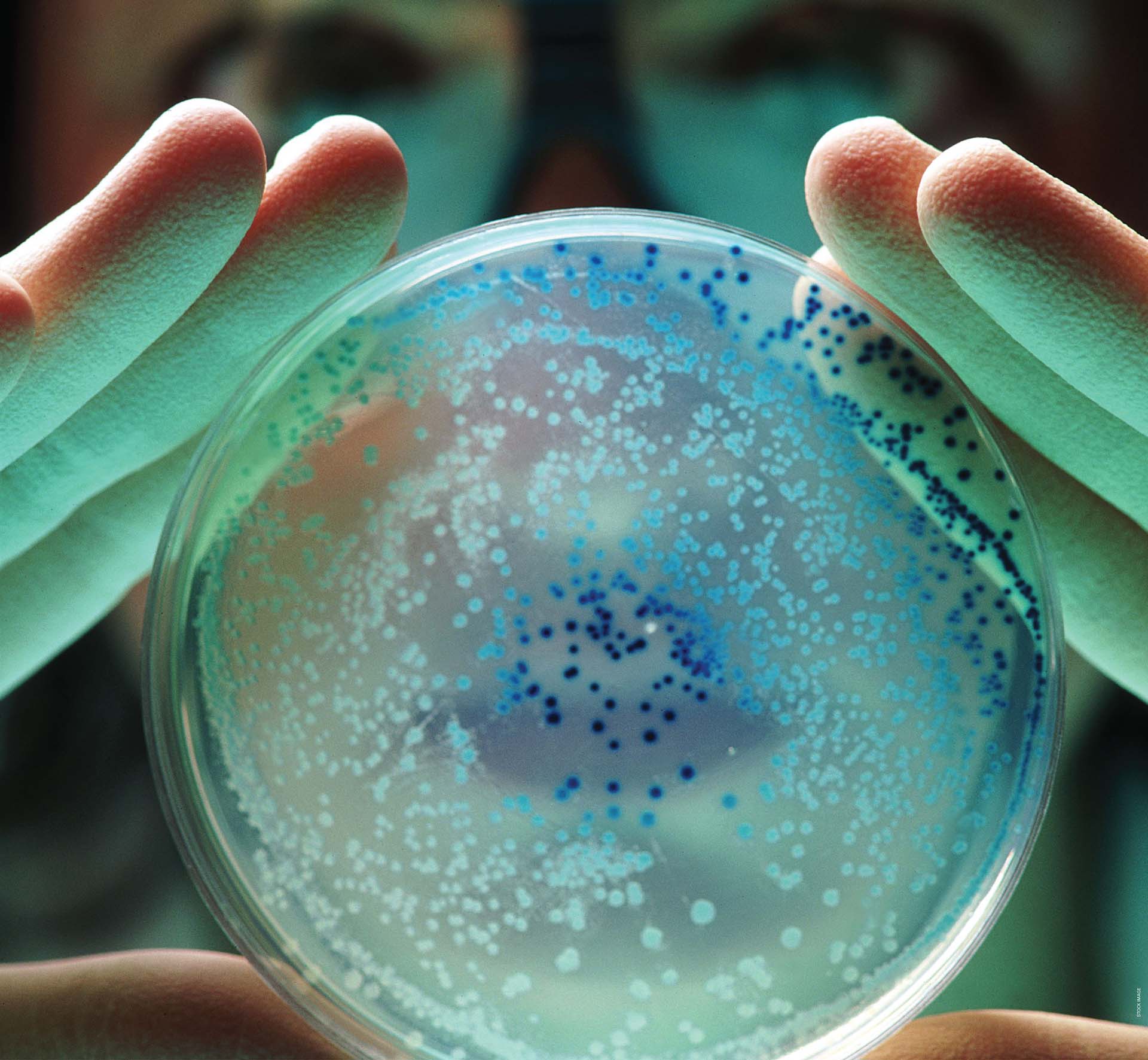 Preparing for climate driven health impacts
A scientist examines E. Coli growing in a petri dish, Counting these colonies tells us about how much bacteria is present in the originating sample, of sewage overflow for example.
More intense weather like heavy rainfall and extreme temperatures put our health and well-being at risk. Weather like this may spread disease, pollute our waterways, and impact our environment and ecosystems. Canadian scientists are preparing for these changes by making advances through research, laboratory work, technology and monitoring that will help us address climate change impacts.