The
Brightside

Neighbourhood
"There is
no sign

to mark the place, but we've

arrived

in Brightside."

Not much of this once-thriving neighbourhood is left physically, but so many memories and stories remain for those who once lived in this place that has been long overlooked by Hamilton's history.

And though it is hard to picture now, here amid Hamilton's industrial spectacle, a robust and carefully planned neighbourhood once lay. It began in 1910, as a place where industrial employees could easily walk to their work in nearby factories. Here workers could afford to own their homes and lovingly maintain their lawns and gardens. Far from Hamilton's downtown core, Brightside's gas stations, grocery stores, barber shops, bakeries, and restaurants provided people with necessities of life. Its iconic watering hole, the Brightside Hotel, served this and other communities well.

Life here wasn't always easy. Surrounded by industry and flanked by a municipal incinerator, dump, and sewage treatment plant, Brightsiders created for themselves a culture of resourcefulness, ingenuity, and mutual aid. They witnessed the bay transform from a lush waterfront into an industrial landscape designed to extract profits from the land and its people. Yet they created a space of refuge, recreation, and home amid this harsh industrial environment.

By the 1950s and 60s, the tide began to turn for Brightside in the face of Stelco's expansion and Hamilton's ever-growing transportation needs. People saw their community's homes bought up, lot by lot, later to be torn down to make way for industrial expansion and highways which replaced this once-thriving neighbourhood

Listen: SOUNDCLOUDTITLE. Click the play circle below.

Speaker 1:    

Yeah. 

Brightside was the place to be. 

The following map depicts the Brightside Memory Map, a hand drawn, annotated map of the Brightside neighbourhood showing the central cross roads of Gage Avenue, running north-south, and Burlington Street running east-west. Going left to right, the following additional north-south streets are shown: Birmingham St., Leeds St., Lancaster St., Manchester St., Bradford St., and Plymouth St. One west-east street is shown in the upper quadrant of the map: Sheffield St. Numbered pins identify 20 areas of interest; clicking on the pins will reveal the location. Clicking on the location will display specific stories pertinent to the location.
Brightside General History
Chronology
The Brightside Project and this exhibition aim to share the unwritten history of a place that longer physically exists with future generations, to ensure that the stories of the Brightside neighbourhood – and other places that can no longer be seen - continue to be told.  
Key themes addressed in the exhibition and in this Educator's Guide include: continuity and change, land use, community, and the environment. The activities in the guide are designed for students in grades 4-8, with substantial flexibility for use by teachers in grades 1-12. 
We hope that you will use these resources in your own classroom, to share and remember the stories of Brightside, to inspire students to be engaged with their own neighbourhoods and see the importance of their own voices and stories. Perhaps, you will plant the seeds for the next generation of citizen historians and curators. 
Who are the Brightsiders?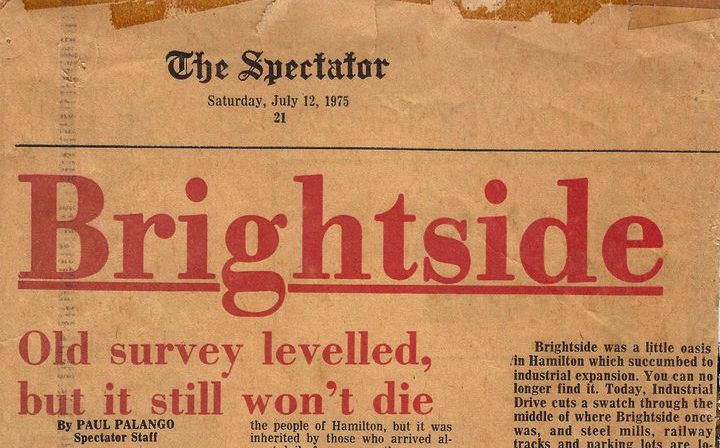 The stories and voices on this site are those of a dedicated group of Brightsiders who have been working with the Brightside Neighbourhood Project since 2016 to preserve and celebrate their old neighbourhood. As the saying goes, 'You can take the kid out of Brightside, but not Brightside out of the kid.'
Listen: "I was Born On Brightside". Click the red play button.
Speaker 1:
Dominic Gallo used to call Brightside his hometown.
His hometown, Yeah. 
Speaker 2:
He said, "I was born on Brightside" .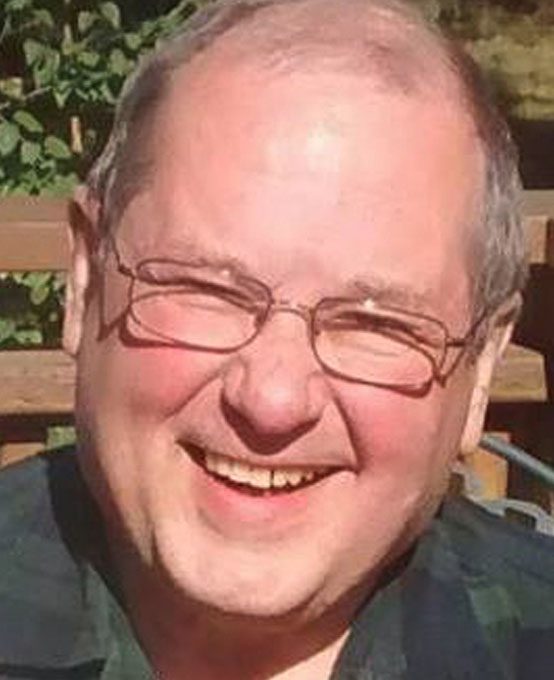 Joe Bartolacci grew up in a house at 42 Leeds Street. A graduate of Cathedral High and the University of Waterloo, he spent his career in Technology Sales, Marketing and Consulting. Having resided with his wife in Calgary, Windsor, St. Catharines, the GTA and Wasaga Beach, Brightside has always been foremost in his heart.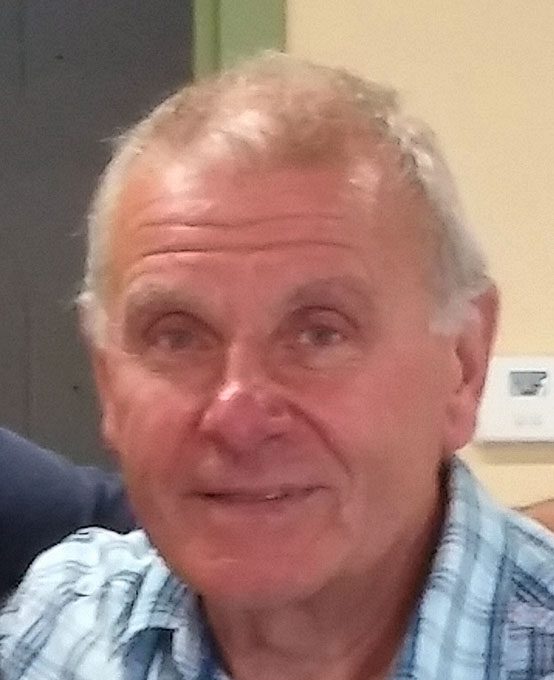 John Brodnicki grew up in Brightside at 56 Lancaster St. He has been the owner and operator of Brightside Press since 1957, which he started in the shed behind his family home, and which continues to this day. A graduate of Holy Rosary Elementary School and Central Secondary School, he is a sports enthusiast and was Commissioner of the Brightside Football League.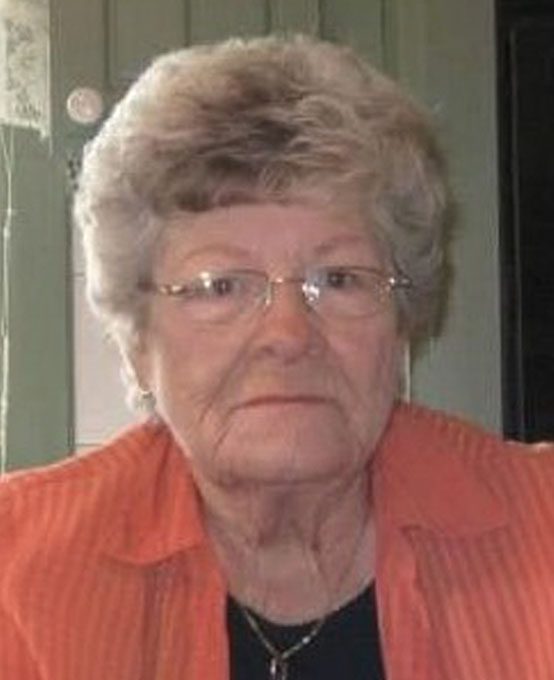 Laura Duffy's parents, Mary and Natale Palango, met when Nat immigrated from Italy. Leaving tough times in Cape Breton they moved to Brightside and bought their home at 64 Lancaster. She is the 7th of 9 kids, having 2 sisters (Nora & Betty) and 6 brothers (Joe, Mimi, Arnold, Ernie, Vince, and Dave). She attended Holy Rosary elementary school. During WWII Laura worked at Cornell Tailors sewing Army Jackets for those in military service. She played catcher on the Cornell Tailors team that won a City Championship and with the powerhouse Rosefield's Furniture Team. She met her husband George Duffy and married in 1949; they spent their honeymoon in New York where they attended a Yankees game. They would have four children all steeped in Brightside lore. She worked at OHIP for many years before retiring. She was one of the last from Brightside and enjoyed sharing memories of the times spent there – the friendships, history, and how friends became family.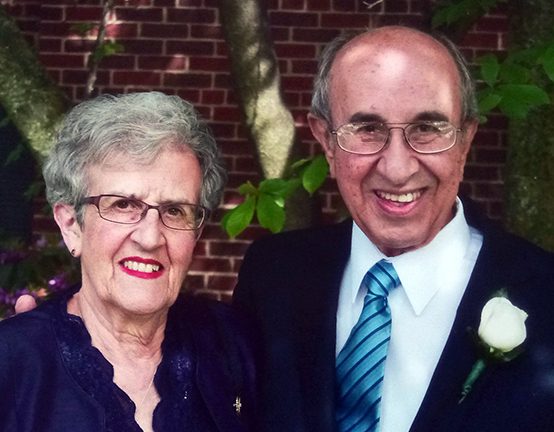 John Fioravanti lived on Birmingham when he was very young and then his family moved to 946 Burlington Street East. He has been a lifetime member of the Brightside Bowling League, serving as President, Secretary and Treasurer at different times. The League carried on for 60 years.
Mary Fioravanti (Giandomenico) was born at 173 Birmingham St. and later moved to 46 Leeds St. She loved playing sports with the boys since there were very few girls her age in Brightside at the time!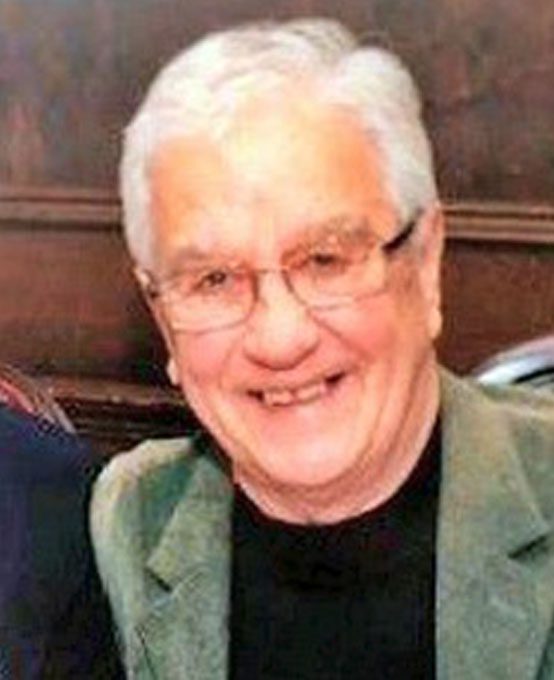 Nello Giavedoni lived with his family at 9 Manchester Street in Brightside. A gifted athlete, musician, and raconteur, he was a man of many talents, which he expressed throughout his life. He could write, play, sing and, best of all, he could make you laugh. He left Hamilton for Albany, GA to play in the St. Louis Cardinal system, and he went on to share his passion for baseball through coaching countless youth in Hamilton and Stoney Creek. A long - time advocate of all things Brightside, he along with his wife Marie graciously hosted the countless meetings that culminated in the 1983 Reunion, leading to the Brightside Reunion book that remains today as the quintessential source about all things Brightside. Nello passed away in December 2018 at the age of 88.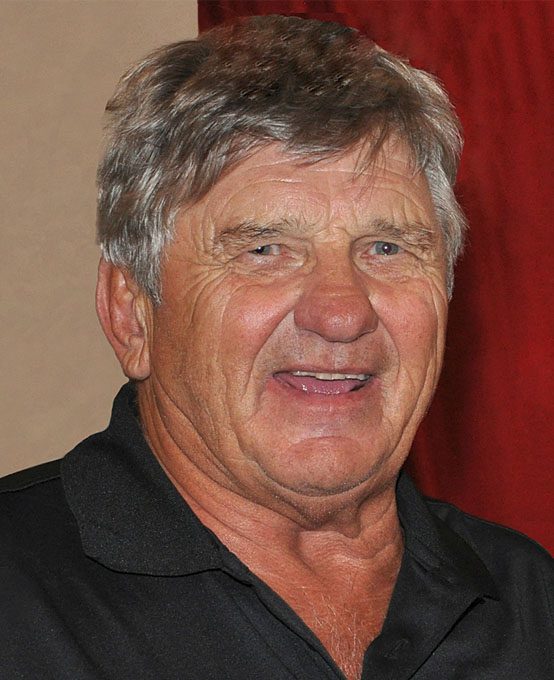 John Michaluk was born and grew up in Brightside at 48 Lancaster St. He went to Kent State University on an athletic scholarship. After graduation, he played four seasons with the Hamilton Tiger-Cats football team, including the 1967 Grey Cup Championship team. While still playing football, he began a long-time and successful career with RBC Royal Bank. He is a Past President of the Hamilton District Chamber of Commerce, and a former Director of the RoyalBotanical Gardens and the Bruce County Public Library Board. For over two decades he was a freelance radio broadcaster and colour analyst for Tiger-Cats games with AM900 CHML. From1992 to 1994 he was the President and CEO of the Tiger-Cats Football Club. He is an unwavering advocate of all things Brightside and one of the neighbourhood's vanishing species.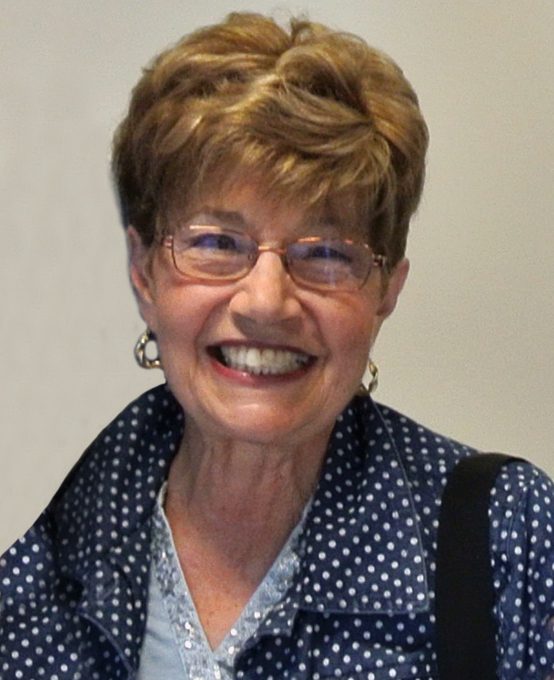 Diane Morelli lived at 556 Gage Avenue North in Brightside. A graduate of Holy Rosary Elementary School and Cathedral High School, she was a teacher of Kindergarten and Junior Kindergarten for 23 years.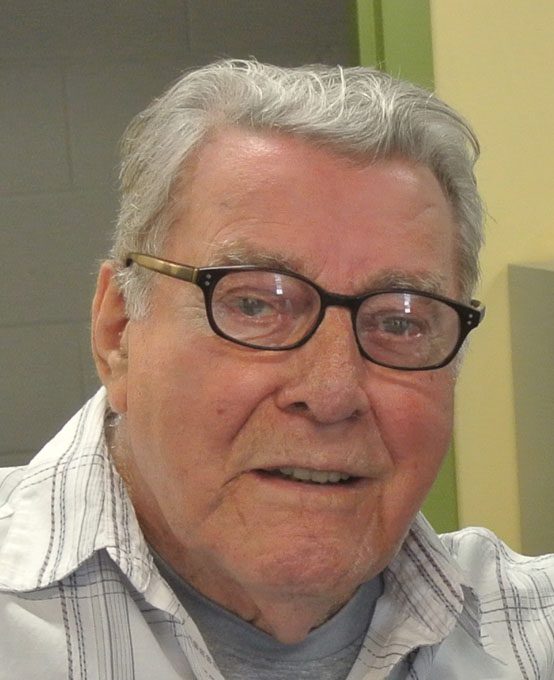 Ernie Palango lived at 64 Lancaster Street with his parents and eight siblings. He worked briefly at Dominion Glass and then Stelco, where he started as an apprentice machinist and was involved in the 1946 Strike. At the height of his Stelco career, he was a general foreman overseeing five mills. Ernie passed away in September of 2021 at the age of 95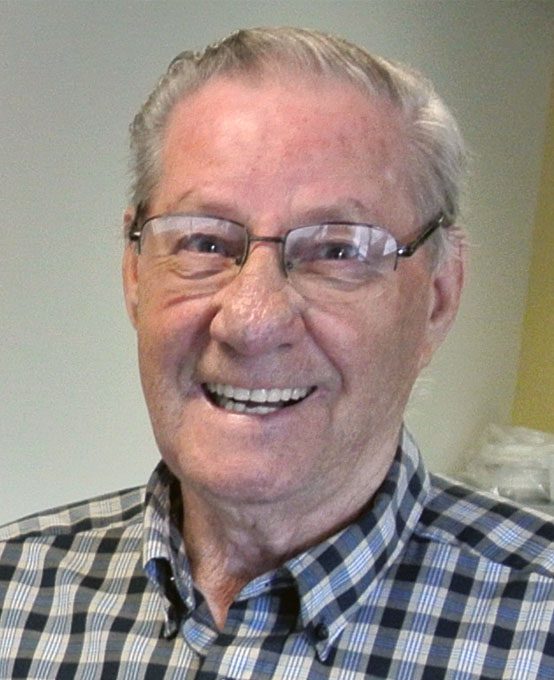 Vince Palango lived at 64 Lancaster Street in Brightside. He was a lifetime member of the Brightside Bowling League, believed to be one of the longest running bowling league in Canada. A great lover of baseball, Vince Palango worked at Stelco for 50 years. Vince passed away in November 2020 at the age of 90.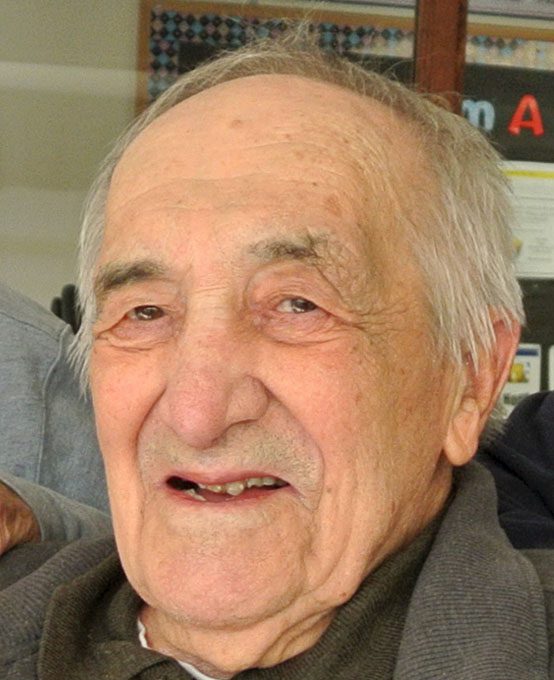 Fred Traini delivered milk in Brightside for many years, first by a horse-drawn cart then by motorized truck. He then went on to be one of the owners and operators of Springy's Sports & Cycle Co. Ltd, which supplied Brightsiders and people from far and wide with trikes, bikes, and sports equipment for many years. Fred passed away in 2018 at the age of 92.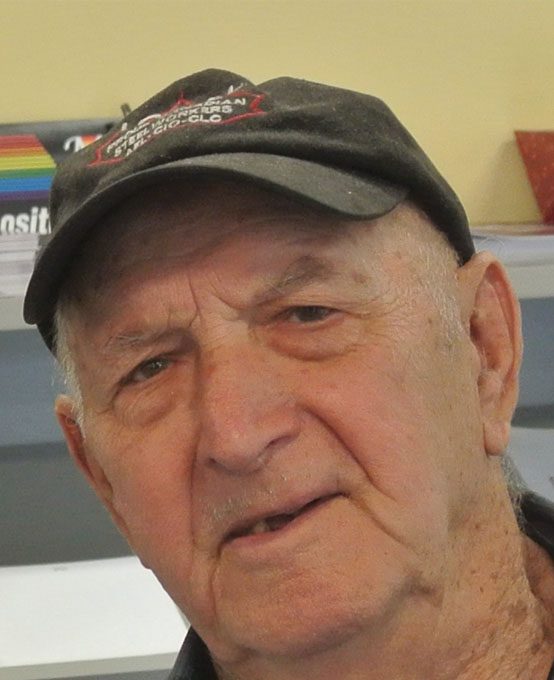 Lino Trigatti was born in northern Italy and moved with his family to Brightside at the age of two. After brief stints working at Dominion Glass and a tailor shop, like his father before him, he became a blacksmith at Stelco, where he worked for 56 years. A veteran of the historic 1946 strike, he remains in Brightside.
Brightside Park
In late June 2021, the City of Hamilton announced the naming of Brightside Park to be developed on the site of the old Dominion Glass Company Factory. It will be the largest of its kind in the lower City in a century. Although the old neighbourhood's buildings and streets are long gone, this new park will put Brightside back on the map. It will provide a meeting place and recreational space for the people of a different but nearby neighbourhood, Stipley, who, like the generations of Brightsiders before them, have not had ready access to City amenities.

Listen: "Sundays at Gage Park."
Click on the image below to open the image gallery.
Speaker 1:    
On Sundays if you were going to take it to Gage Park; we'd walk up to Gage Park. I'd climb the trees and everything,  we were kids then.  Oh yeah. 
Steven Lechniak

Credit: Russell Marini
Retired Stelco Steel Worker, Stephen Lechniak had always wondered what had happened on the place where he parked his car at one of the many Stelco parking lots. He created the Brightside Memories Facebook page in 2016 to learn more about the Brightside neighbourhood that had been demolished for Stelco expansion. In his earlier work on Stelco's history, Stephen had unknowingly amassed a huge collection about the community.
Since 2016, Brightside Memories has evolved into a place where Brightsiders and other interested members of the public can share images, stories, and comments about the old neighbourhood. It is a living, evolving and invaluable resource for all things Brightside like the Hilton Works Walking Route.
Brightside Neighbourhood Project


Click on the image below to open image gallery.
Aided by funding from the Centre for Community Engaged Narrative Arts at McMasterUniversity and a City of Hamilton Enrichment Fund grant, this collaboration produced some fruits that were exhibited at the Workers Arts and Heritage Centre in the Notes from the Brightside Neighbourhood Project exhibit (Oct.25-Dec.20, 2019). [See the link for the catalogue in Resources.]
In 2021, the Project won McMaster University's President's Award for Community Engaged Scholarship, which provided funding that has helped us produce this website. Our mission for the BNP is to make the stories, cultures, and legacies of Brightside accessible to wider audiences and future generations of Hamiltonians and students. Our focus on storytelling and oral history provides important insight into the lived experiences and cultures that make up the social fabrics of cities. People's stories and place-based tales of lived experience are all too often overlooked or ignored by the kind of mapping and planning that those in positions of power use for managing shared spaces. Our method of "profane mapping"-an intentionally messy, incomplete, and provisional form of representation-challenges the sanitized, official mapping processes that generally govern cities.
Reunions and Connections
Even after the neighbourhood had been mostly dismantled, Brightsiders retained a strong sense of shared identity which they celebrated through sports leagues, picnics, house parties, church socials, and other events. They started organizing reunions, the largest of which occurred in May of 1983 when 1,100 people celebrated the old neighbourhood at St. Elizabeth Hall in Hamilton.

Listen: Legacy BrightsideReunion 3.1 Remembering  Click the play circle below.
Speaker 1:    
Freddy, do you remember this book?
Speaker 2:
Brightside Reunion?
Speaker 1: 
Yeah. 
Speaker 2: 
Yeah. 1983.
Speaker 1: 
You were there Freddy.
Speaker 3: 
You were there.
Speaker 2: 
Yeah. I was there.
Speaker 1: 
You were there.
Speaker 2: 
I was there.
Resources: Brightside Memory Writings
We recognize that the City of Hamilton is situated upon the traditional territories of the Erie, Neutral, Huron-Wendat, Haudenosaunee and Mississaugas. This land is covered by the Dish with One Spoon Wampum Belt Covenant, which was an agreement between the Haudenosaunee and Anishinaabek to share and care for the resources around the Great Lakes. We further acknowledge that this land is covered by the Between the Lakes Purchase, 1792, between the Crown and the Mississaugas of the Credit First Nation. For more about the Dish with One Spoon Wampum, see:
The Brightside Neighbourhood Project includes the Brightsiders – Joe Bartolacci, John Brodnicki, Laura Duffy, John Fioravanti, Mary Fioravanti, Nello Giavedoni, John Michaluk, Diane Morelli, Ernie Palango, Vince Palango, Fred Traini, and Lino Trigatti – who worked in collaboration with our team of researchers – Nancy Bouchier, Rob Kristofferson, Matt McInnes, and Simon Orpana.  The research team are most grateful for the Brightsiders whose generous sharing of stories, pictures, time, knowledge, caring, and friendship made this adventure possible.

We warmly recognize everyone for their contributions and friendship. In the words of Simon, they have shown us that memory and relationships are stronger than the destruction wrought by cities and industry. All of us dearly miss Brightsiders Nello Giavedoni, Ernie Palango, Vince Palango, andFred Traini. We are grateful to Brightsiders Gilda Savelli and Peter Savelli for their support and input.

Thank you to Steve Lechniak, editor of the Brightside Memories Facebook page, for his tireless efforts sharing photos, research, and his enthusiasm for Brightside.

Thank you to Ken Cruikshank, Department of History, McMaster University, for his original research on Brightside and especially for his support of our work for Hamilton 175. Thanks to J.P. Marin, Rolph Gerstenberger, and the members of United Steelworkers Local 1005 for first bringing Brightside to Simon, Rob, and Matt's attention. Thank you to the Workers Arts and Heritage Centre for its ongoing support, and to Tara Bursey for curating Notes from the Brightside Neighbourhood Project exhibit.

We are all grateful for funding and support from the Centre for Community Engaged Narrative Arts at McMaster University, from the City of Hamilton's Enrichment Fund, from the Social Sciences and Humanities Research Council of Canada, and from McMaster University'sPresident's Award for Community-Engaged Research. They all helped make this work possible.
Brightside Neighbourhood Virtual Exhibit Concept & Content: Nancy Bouchier and Simon Orpana
Additional Art and Design: Simon Orpana
Collaborative Map Layout and Design: Matt McInnes
Website Design: James Wilson, Overdrive Design Ltd.
Hamilton 175 Project Curator: Cynthia Roberts
Overdrive Design Ltd. Project Manager: Leslie Jennings
Curriculum Development: Nancy Bouchier and Meredith Leonard
"There is no sign to mark the place, but we've arrived in Brightside" is a quote from The Hamilton Spectator's article, Paul Wilson: Brightside. The lost Hamilton neighbourhood that hugged the factories 
This site is dedicated to Brightsiders everywhere.