Hamilton Civic Museums
We bring history to life
Hamilton's History Timeline
The land we now call Hamilton has a multifaceted history extending beyond 175 years. In this infinitely expandable timeline, we highlight Hamilton's past, present and future with content crowdsourced from the community.
Explore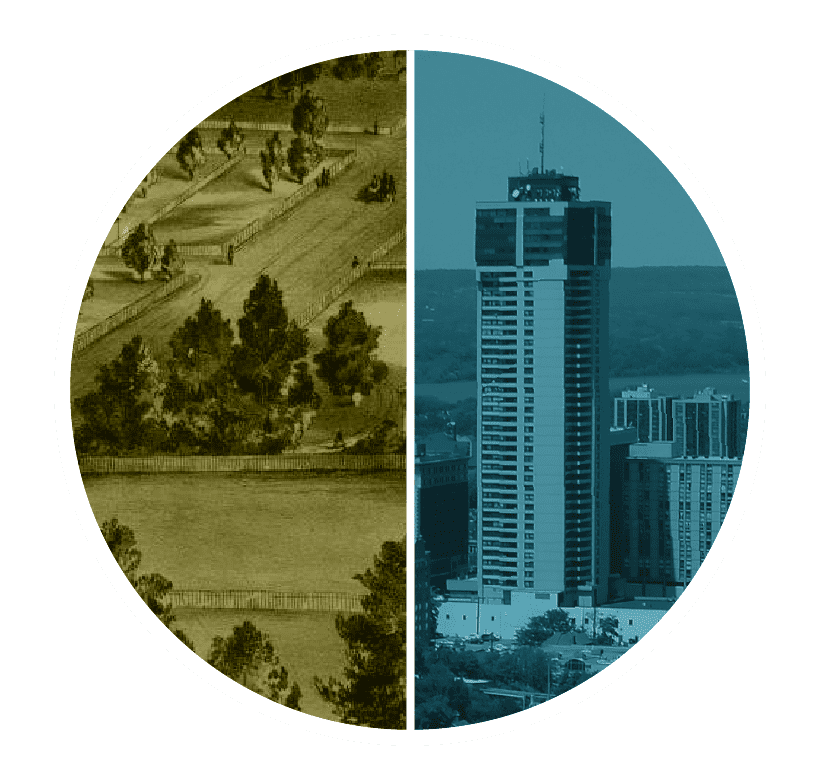 Virtual Exhibitions
These virtual exhibitions were developed in partnership with the community.
Fantastic Experiences.
What are you interested in discovering today?
Are you ready to explore a shared community and collective heritage?
Are you looking to better understand a different experience from your own?

Points of Pride
Points of Pride is a place-based history project intended to create an evolving heritage resource that celebrates 2SLBGTQ+ narratives in Hamilton across space and time.
Explore
"...and still I rise"
African Canadian Workers in Ontario, 1900 – 2000

This exhibit traces the story of the Black community in the 20th century -- how it endured and how it fought back against the racism it faced. It is intended to demonstrate that hard work and wage earning has been a central experience of African-Canadian life in Ontario.
Explore
Talking About Treaties
The exhibition is a virtual space to present multimedia and interactive content explorations about treaties and topics related to Indigenous territories covering both the city of Hamilton area and the province of Ontario.
Explore
Check Out Our Community. Stay Up-to-Date