Hamilton Civic Museums
We bring history to life
Hamilton's History Timeline
The land we now call Hamilton has a multifaceted history extending beyond 175 years. In this infinitely expandable timeline, we highlight Hamilton's past, present and future with content crowdsourced from the community.
Explore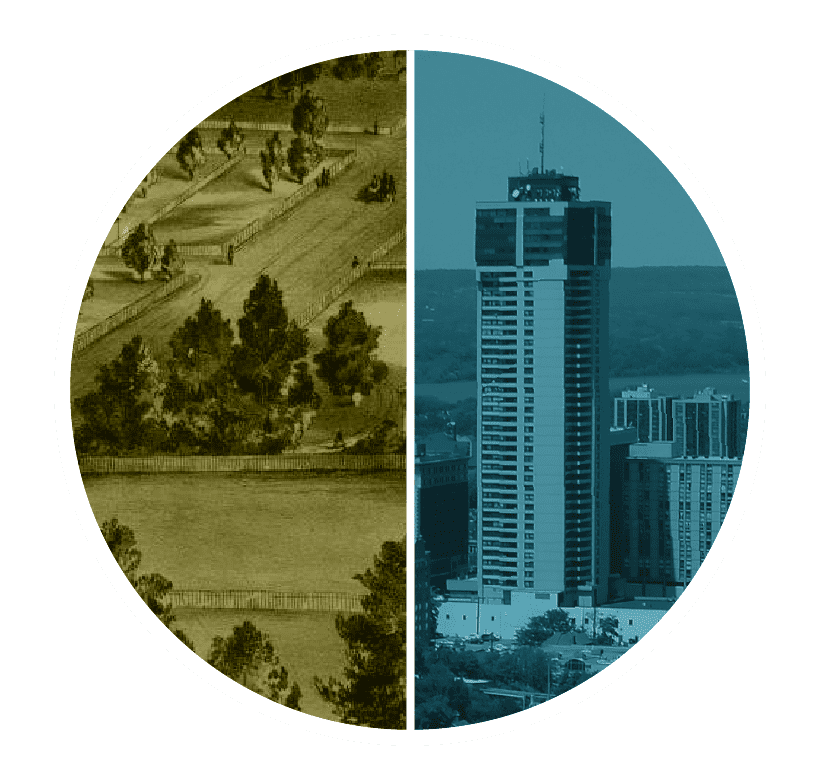 Virtual Exhibitions
These virtual exhibitions were developed in partnership with the community.
Fantastic Experiences.
What are you interested in discovering today?
Are you ready to explore a shared community and collective heritage?
Are you looking to better understand a different experience from your own?

The Brightside Neighbourhood
Intersection of the Industrial and Immigrant Story
Brightside, which lies under what is now the Stelco lands, was a workers neighbourhood that flourished from 1910 to the 1960s when it was demolished to make way for industrial expansion. This exhibit explores the neighbourhood, which was home to to immigrants from southern and eastern Europe, who created a vital and thriving community.
Explore
Stories of Migration and Belonging
Immigrants to the city of Hamilton bring their culture, past and stories with them to their new home, which has led newcomers to experience both inclusion and exclusion in the city. This video storytelling project presents diverse personal experiences of immigration to Hamilton.
Explore
Talking About Treaties
The exhibition is a virtual space to present multimedia and interactive content explorations about treaties and topics related to Indigenous territories covering both the city of Hamilton area and the province of Ontario.
Explore
Check Out Our Community. Stay Up-to-Date