What is our relationship to Indigenous
lands and treaties?
As settlers on the land, it is our responsibility to know and understand treaties - a foundational part of Canada - and honour our obligations under these treaties to the Indigenous peoples, the environment and all others who live on the land.
The City of Hamilton as we know it today – our homes, roads, schools, buildings and businesses are possible because of treaties with Indigenous peoples. 
Before one can talk about the land and examine individual treaties in more detail, it is essential to first acknowledge the problematic nature of treaties between Indigenous peoples and the Crown. Typically negotiated in English, based on European concepts and written by the British, treaties favoured their interests, at the expense of Indigenous populations. Not only do the written treaties often differ from contemporaneous wampum belts and oral histories, but the underlying premise on which treaties were based – the ownership of land – was a concept foreign to historical Indigenous people and as such, these agreements were almost exclusively negotiated in bad faith. 
It is against this backdrop that Hamilton Civic Museums have developed the Talking About Treaties virtual space. In partnership with Indigenous communities we will explore topics relating to lands and treaties with a focus on the Head-of-the-Lake area, also known as Hamilton.
What are treaties exactly?

A treaty is a constitutionally recognized agreement between Indigenous people and the Crown governing how sovereign entities will co-exist and share resources on the land. While most commonly associated with agreements between Indigenous people and the British Crown, Indigenous nations made treaties with each other long before European arrival, which often took the form of wampum belts.
Treaties relevant to the Hamilton area include the Dish with One Spoon, Nanfan (1701) and Between the Lakes, No. 3 (1792).
What is Talking About Treaties?
This exhibition is a virtual space to present multimedia and interactive content explorations about treaties and topics related to Indigenous territories covering both the city of Hamilton area and the province of Ontario.
More specifically, it will be a:
Flexible space for collaboration and co-creation with Indigenous peoples to explore content relating to treaties.
Platform for artistic and creative multimedia presentations utilizing digital storytelling as an educational resource for talking about treaties.
Learning space for settlers and non-Indigenous people to grow their understanding about their responsibility to Indigenous people, land and territories.
Forum for open and honest conversations about the history of and contemporary perspectives on treaties, including finding answers to potentially uncomfortable questions.
For phase one of the exhibition we are exploring the Between the Lakes Treaty (No. 3) with content developed in partnership with the Mississaugas of the Credit First Nation. 
Watch this space for other treaties and related topics that will be added as we continue to expand our collaborations and evolve this exhibition space in partnership with local Indigenous communities.
Your Questions, Answered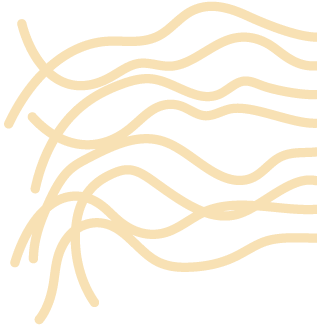 Do you have burning questions that may even feel a bit uncomfortable to ask out loud? This is a space for open, honest and truthful exchanges when talking about treaties. New questions and answers will be added as we grow the exhibition content.
Treaties were agreed ages ago, why are we still talking about them today?

Treaties remain relevant today as the Crown (later the Canadian government) and Indigenous people committed to an ongoing relationship in the original treaty negotiations. It is essential such treaties continue to be honoured today.
For the Crown, the Royal Proclamation of 1763, articulated by King George III, established the constitutional structure for treaty-making in North America. This structure was renewed in section 35 of the Constitution Act (1982) by recognizing and affirming Aboriginal and Treaty rights. In other words, treaties are the foundation of the Canadian state and are still legally binding today.
What makes someone a settler? (is that a pejorative term?)
Being a "settler" means that you and/or your (non-Indigenous) ancestors came to live in a land that was already home to Indigenous people. The term "settler" is not a pejorative or derogatory term, although it can be a difficult term for some to discuss, largely due to its association with settler colonialism.
Settler colonialism is a system in which new settlers come to permanently occupy land that was previously home to Indigenous populations. The Indigenous populations are displaced and replaced as part of a larger imperial initiative, which asserts sovereignty and control over Indigenous land. Rather than an historical event, the systems that perpetuate settler colonialism continue to this day. 
I've heard the phrase "we are all treaty people," but what does that mean? Do I have obligations and responsibilities?

The original (and still legally binding) treaties were negotiated by the Crown and Indigenous people and, as the descendants of those groups and as people who live on the land addressed in said treaties, there is an expectation that everyone will continue to honour the expectations enshrined in the individual treaty making processes. 
Today, settlers continue to have obligations (such as peace, friendship, and respect) under treaties, based on the alliances and relationships formed during the original treaty negotiations. Treaties were not mere real-estate deals, but rather, sacred agreements to share and honour the land and resources. Settlers are encouraged to learn about the treaties that cover the land where they live. In areas where no treaties exist between Indigenous people and the Crown, there is (under the Royal Proclamation and affirmed by the Supreme Court of Canada) Aboriginal title.
This virtual exhibition space launched in 2021 as part of Hamilton 175, a digital commemoration of the 175th anniversary of Hamilton's incorporation as a city.
The content for the Between the Lakes (No. 3) Treaty was created in partnership with the Mississaugas of the Credit First Nation.

Top banner photos by Ward LaForme.
City of Hamilton Land Acknowledgement
The City of Hamilton is situated upon the traditional territories of the Erie, Neutral, Huron-Wendat, Haudenosaunee and Mississaugas. This land is covered by the Dish With One Spoon Wampum Belt Covenant, which was an agreement between the Haudenosaunee and Anishinaabek to share and care for the resources around the Great Lakes. We further acknowledge that this land is covered by the Between the Lakes Purchase, 1792, between the Crown and the Mississaugas of the Credit First Nation.
Today, the City of Hamilton is home to many Indigenous people from across Turtle Island (North America) and we recognize that we must do more to learn about the rich history of this land so that we can better understand our roles as residents, neighbours, partners and caretakers.