Legacy of
African Canadians


Ancient to the Future
From the pyramids to the giant obelisks of ancient Axum, whether as creators of the exquisite sculptures of Benin or scholars in the citadels of learning of Timbuktu, African peoples placed their unique stamp on the millennia. Aboard slave ships crossing the Atlantic to the plantations, farms and cities of the Americas, people of African descent began a new journey through the depths of history.
This exhibit is a testament to the indomitable spirit of the ancestors, who contributed in myriad untold ways. They led the way for generations to follow. "…And still we rise."
Legacy of Freedom
For many African Americans, the chance to receive an education was an important reason to flee the United States for Canada in the 19th century. However, Black children were barred from the common schools in a number of districts in Canada West (Ontario). Black teachers, therefore, played an important role, establishing schools and filling a gap in the educational needs of their students.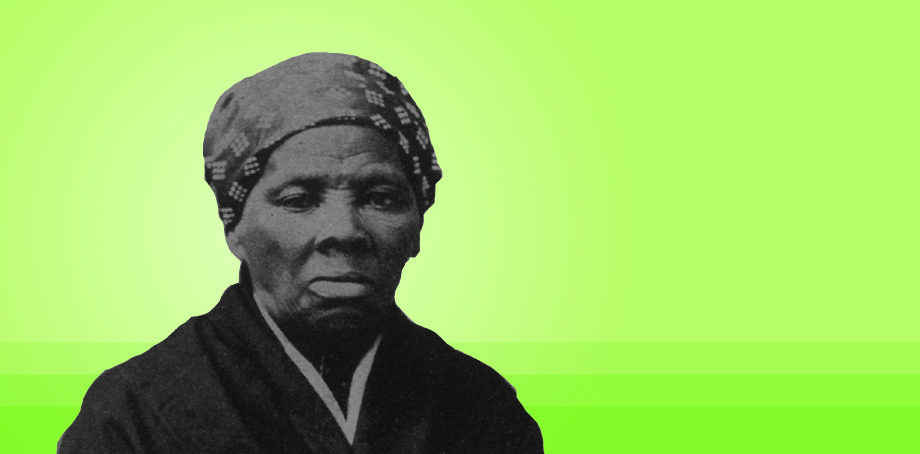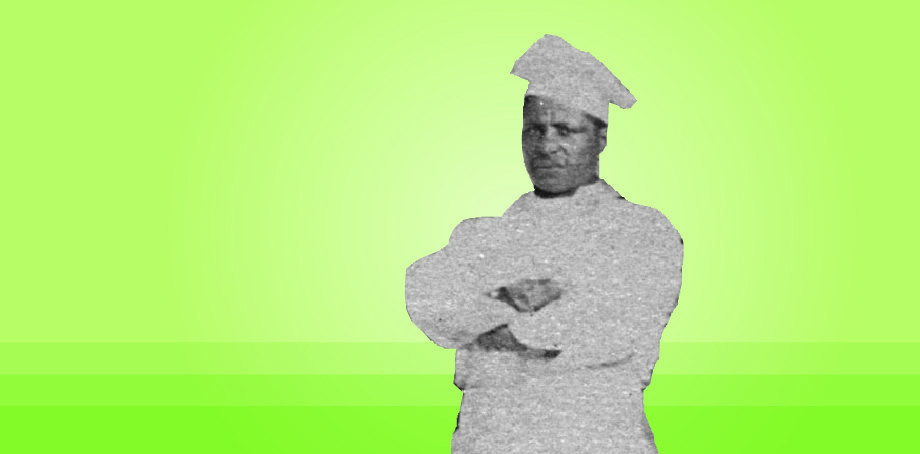 Legacy of Work and Sacrifice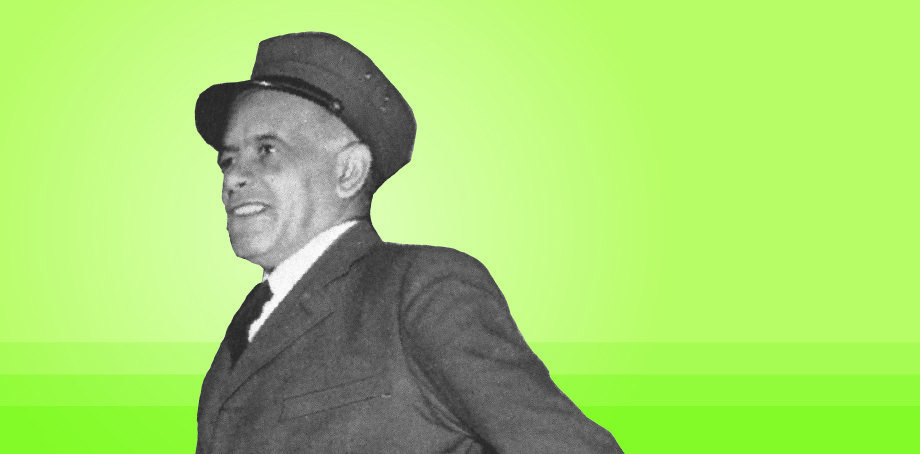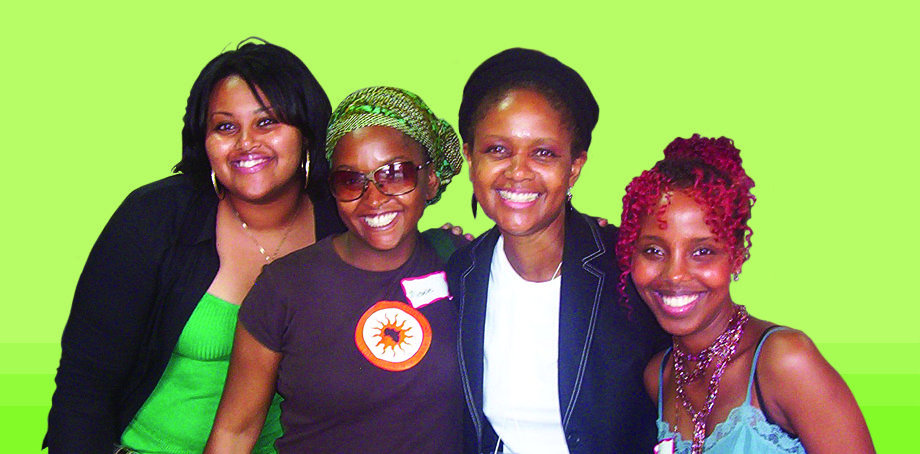 Courtesy of Adrienne Shadd, Toronto, Ontario
Youth!
Legacy for The Future
After the launch of ...and still I rise the travelling exhibit in March 2003, the Afro-Canadian Caribbean Association approached the Workers Arts and Heritage Centre (WAHC) to develop more youth programming.

What resulted was Pieces of the Dream…Creating a Legacy for the Future, a one-day youth conference held on October 25, 2003. Since then, WAHC had an active team working on youth issues. Focus groups in Hamilton, Kitchener, Cambridge and Oshweken, a Six Nations Reserve, took place in the summer of 2005 and a follow-up conference, "Lifting as We Climb": Youth Empowering Youth in the Workforce, on October 29, 2005, demonstrating that young People of Colour were yearning to become involved and make a difference. 
During the workshop session entitled "Art as a Tool for Social Resistance," vocalist Queen Cee, and visual artist Nazia Zeb acted as agents for social change by engaging participants in alternative art forms that allow them to express their discontent with the current social and economic crises.
Despite the barrage of negative media images and stereotypes, young activists are determined to speak out. They are committed to engaging in political and social change through grassroots movements, and to stamping out injustice in all its forms.
The time is now!
Words from the Lifting As We Climb Youth Conference
Evelyn Myrie
Workers Arts and Heritage Centre board member and African Canadian Workers Advisory Committee member, WAHC
Good morning everyone, thank you for coming. My name is Evelyn, as you said, and I'm involved with the Workers Arts. This centre is established to bring to the fore the workers' contribution to Canada. Oftentimes, we acknowledge people who are doctors and lawyers, and other professionals. We never take time to honour those people who are simply working, to make sure that we, in Canada, have a better quality of life. This centre acknowledges and recognizes the contributions of all workers, domestic workers, farmers, plumbers... all kinds of people that make this country a great place to live. So, that's why we exist. And in so doing, we wanted to acknowledge the African Canadian workers, because oftentimes African people, Aboriginal people, people who are not white, are not acknowledged. So we, as a member of this organization, are pushing forward this agenda...
 This piece, adding the Aboriginal piece, making sure that we do not forget the First Peoples of Canada, is critical. It is critical, for you to give us feedback, and give us a critique, as to what we should do, and how we should do it better. Bringing your voices to shaping your story, not us shaping your story. This event is only a small part of that work, to bring people who have been marginalized, people whose voices have been silenced.
 To say, young people, get together, and share your ideas, develop strategies, and tell us, how we have basically screwed up this world, and how you'd like to see it done better.
So, thank you very much for coming out, and really, be critical. Tell us how to do this better. Make sure that next year, as we move forward, that this project is not only just a small piece, but will become the centrepiece of this organization as well. So, thank you, for coming.
Marie Clarke Walker
Executive Vice-President of the Canadian Labour Congress, "Racialized Workers & Unions in Canada"
Thank-you Michelle and Helen, Renee, Evelyn, Janice is also here, for asking me to come and speak with all of you this morning. I think it's important that we acknowledge the progress that we have made. But at the same time, we also have to be critical of the organizations and structures that we belong to, so that we'll be able to grow, and will be able to move forward. I also want to say a special thank you... where did she go? Where did Helen go? Oh there you are! It's early in the morning, can't see, can't talk, you know. I'm very proud of Helen. Helen is a graduate, as well as a couple of other people in this room, of the Canadian Labour Congress' "Solidarity Works!" program, which is a program that we have for young workers, both labour activists and community activists, to learn more about the movement, and to get active, and to become more active in working with organizations. So Helen, I'm very proud of the work that you have done.
I tell you about "Solidarity Works!" because we've been struggling to actually keep it going, and I think it's an excellent, excellent program. We went from 3 weeks to one week, which doesn't really cut it, when trying to do all of the things that that program does for young people, and hopefully next year we'll move back to about 2 weeks....(inaudible)
 This presentation is meant to deal with the fact that, despite the many changes in the labour movement, in the last three decades, some unions remain resistant to representing the concerns of marginalized workers, in developing pro-active programs for equity-seeking groups. Often workers' concerns about racism, sexism, homophobia, etc., are marginalized and treated as the problem. At the same time, successful organizing has encouraged many unions to take up equity issues. What can we learn about overcoming union resistance from both the success stories and the failures? And I'm gonna talk about some of those success stories and some of those failures today. To begin with, I think we need to deal with some of the issues that we have raised. We need to look at some of the issues equality-seeking groups have raised about their unions. In respect to anti-racism work, Aboriginal people, and Peoples of Colour, I will refer to the voices of concern captured in the task force report, and we did a task force, the Canadian Labour Congress carried out... formed a task force and carried out consultations between 1996 and 1998, and came out with a report shortly after that. And I'm doing that, I'm referring to that task force report so that nobody can say it's only Marie Clarke Walker saying this.
Tanya Ferguson
Black Youth United (BYU), Service Employees International Union (SEIU)
So, I think that, like, I just wanted to add quickly to what the other speaker said for what a union is. What I do is I work with people who want to be part of a union, or who are in a job that does not have a union, or if they live in an apartment building that's, like, disgusting, that has bad living conditions, and they want to fix those things up. So, like almost everybody that I speak to, I always ask them, "What's something that you wanna see changed?" right? And very often, people will say that they have to pay for their uniforms, so that their first whole paycheque goes to their uniform. Or that they have cockroaches in their building, and they keep spraying it, and they keep coming back, stuff like that, right? So, at the end of the day...... I guess if I was to speak to one or two people who were saying that they're into seeing changes in their workplace, or they're interested in their building, it's kind of ....it's inspiring to hear people say that, but I know (inaudible) if Chris and I, like all four of us, wanted to make those changes, in, say, the Tim Horton's down the street, I know for a fact that the manager of the Tim Horton's down the street wouldn't really care what the four of us had to say, you know what I mean? So, I think that the bottom line for unions is, really, power in numbers. The idea is to get everybody on the same side, so that when you do have to go to the boss and say, "It's not fair that we have to pay our first whole paycheque to uniforms," like, they know that everybody's serious about it, y'know? Everybody's on that same page, 'cause they can easily ignore one person, right?
 So, I think, like, the bottom line for what a union is, just unity for workers, 'cause that means they can never put people against each other. And I just think, like, what I wanted to kind of start with, and I'm glad that Chris brought it up, was the idea about education. Because I think a lot of people, it's kind of already been established, didn't know what a union was in high school. When I was in high school, I didn't know what a union was, even though I actually belonged to a union, and I was really into Black history because, the same kind of things Chris was saying about not knowing your history, those kinds of things. That's kind of the thing I was most interested in in high school….
Chris Harris
Ph.D student, Ontario Institute for Studies in Education/University of Toronto (OISE/UT), labour activist
We live in an advanced high tech society that is only getting more advanced, and more high tech. And what we're having is a situation where most Black and Aboriginal youth in the country don't have basic skills to enter the workforce. And as a result, you know, the government solution is to build more jails, and to get companies from the States to come here and build more jails for our young people. But, I guess, you know, we have a different take, we can't afford to just accept the reality that Canada's offering our communities today. I think we have to stop being passive, and we have to start forming our own strategies. And for high school students, I think what you guys need to really consider is skilled trades. A lot of our community, when we go to university and get degrees, unfortunately, we have to go into the society and get a job, and it's really hard for us to get a job, because racism is a fact of the matter, not just for people that don't have skills, but also, for people with degrees. I think a strategy that we should be looking at is, how can we infiltrate the union. Because unfortunately, the unions are controlled by white people who don't want to just let us in in large numbers, because they look at us different. Like, they see us affecting their opportunities for their kids. So, there's a lot of this kind of racial stuff going on. For the Black community, they see us as immigrants, like, I don't wanna say, as the enemy, but they're not comfortable with us, just coming in in big numbers. Just put it that way.
 In terms of the Aboriginal community, the white people in the labour movement actually think that this is their country. They think that they're the founding peoples of Canada, but this is actually First Nations country, right. So, this is not even their country, but being raised in our schools, which mis-educate people, and don't teach about First Nations' history, there's a lot of confusion. So, you know, when Aboriginal people come, then it's like, "Oh well, they have to figure out what they're gonna do."
 But once we enter the unions, then we can start explaining what's going on in our community, and making the unions more accountable to organize our communities. And it's personal, because the place where I work at, we have large People of Colour staff, mainly Black folk, and we were trying to get organized about a year-and-a-half ago, and CUPE turned us down, because our workplace didn't have 50 workers in it, right. We're a small organization of social workers, you know. So they don't have an anti-racist agenda, like they just don't care, y'know what I'm saying? Because they don't understand what it's like to be a minority in this country, and not to get work. So, once we enter the unions, we can actually, in bigger numbers, we'll be able to educate the labour union people.
Andrea Zammit
Program Director at For Youth Initiatives (FYI)
GYC is Grassroots Youth Collaborative, and basically, it's a collaborative of six or seven non-profit organizations across the GTA. I guess, the whole commonality of all of our organizations, serving what people would deem the most "at-risk" youth in Toronto. And, sort of, how we look at at-risk youth is probably defined differently than others would look at "at-risk" youth. So, the way we look at it is, these are citizens who are entitled to certain rights and freedoms, and have been denied those freedoms historically, and right now it's still going on.
 So that's a huge feature that all of the member organizations share, and we feel that our programs and services are unique, compared to others, because we are youth-led. And youth-led, meaning, we have youth in positions of decision-making authority.
What's up Immigrated to this country,
Without a job, I'm feelin' fed up.
I'm getting sick of this...
Always sleeping on da floor.
And family don't give a what, man...
Daily pon de roll.
Yeah, and if I ended up in jail?
Your word's as good as gold.
In this life I'm doin' time like
Money my younger bro.
Devils try to slave us,
But, can never take control.
People tellin' me, "Yo',
Bones, I like the way you flow,
But next time I catch you lofting,
I'm a punch you in ya jaw."
Pauline O'Kieffe
Reclaiming Our Own Teachings in Solidarity R.O.O.T.S.
Assalamu 'Alaikum, peace
But this city is like a destructive father,
killing those who are to carry on his name.
Beating upon single mothers,
killing his own sons, and selling his own daughters
for slaughters, child martyrs.
Can't let them get too much smarter,
have to keep them quiet.
'Cause see, these kids I work with are smart,
And if they ever figured out the city's plan
To hold them down.
They would fight back,
With hearts blazing hotter than fires
Seen in the France riots.
Now, I'm tired of spitting
And reading the same old story.
The tale of society and the quest for glory
To save these youth from themselves
Or so they claim.
What they do is divide them into gangs,
Conquer and so they fall,
One brother after another.
Another mother's cries resonates, and resounds
The cries of all the others whose lost children
In these street wars.
So when I see these kids, don't tell me they're at risk.
Because they are just as bright and capable,
As any of the others.
Bright, and able to love, if they are loved back.
Rise, above the rest because of their experiences.
And when they realize what the system
Has done, they will fight back.
So if the system questions me?
Hey, right back.
And if you still are convinced
These youth are "at risk"
I'll simply reply,
It's because the system put them there.
Alanna Lowe
For Youth Initiatives Outreach Worker and Events Coordinator
My name's Alanna Lowe and I'm the youth outreach worker and events coordinator for For Youth Initiatives (FYI), a for youth, by youth agency. A lot of our youth come from, I guess you could call them, ethno-cultural. They are Black, you know, of Caribbean descent, some Latino youth, that's pretty much it.
 We serve youth that are marginalized, and are termed or labelled "at risk." So, we service kids that have dropped out of school, or have been pushed out of school. We service youth that are also in the school system. We service any youth that needs help, and pretty much if you're a youth of Colour.
Kehinde Bah
Program Assistant
When you involve the community in building and making solutions, deciding and implementing those solutions, then you're far more able to actually address the problem.
 In other words, this whole idea that we are going to allow for people who are outside of any particular community, to basically decide the fate of these communities, like they know what's better for them.
 Because these people are uneducated, and unemployed. Because they don't have the money, but, because they do not have the economic opportunities, you know what I mean? So I mean, it's absurd. And if we want to be able to really make any change, then yeah, the people from the bottom up have to be given the resources, the tools to be able to participate.
 You know to me, this is just fun. It's an adventure, and I've come from a background, a life, of not having and feeling um... never knowing that I'm actually allowed to use my voice. Or that the things that are going on that you see, some of the things, and know that it's wrong, but you never really think, "Hold up. No, I am not supposed to live like this, I am actually entitled to be free, just by being a human being, and breathing life every day." I mean that.
 I think, whatever happens in your life that makes it click for you, at least for me it didn't click for a long while. That particular thing didn't click.
 Like you don't....I may have known, you know, this is not how I want to live, and I'm not gonna be in this position forever, whatever. But in terms of actually getting involved or whatever… So, when I actually got involved, it was like really empowering, you know what I'm saying?
Conversation: Michelle Myrie, Micheal Webb, Michelle Cho, Boonaa Mohammed, Stasha, and Belinda.
Michelle M: I'm here today at the Grassroots Youth Collaborative event and today we're speaking to Micheal Webb, Michelle Cho, Boonaa Mohammed, Stasha, Belinda.
Michelle M:  So we're just gonna ask you guys, we're here at this forum, we just wanted to say, ask you what are some of your ideas, or what do you think some of the issues are that face you as Black youth, and I  guess, students in this society. What are some of the issues that you face, possibly at school or when you're out in the community?
Stasha:  Racism. In school we face racism. Like, no offence, but teachers are always nicer to the white kids than they are to the Black kids. 'Cause yeah, I don't know why, but they just are. It's true!
Boonaa:  I say racism but maybe in a different context. Like, I think personally, well, racial profiling in general, I mean like, I get harassed on the regs (regular). I'm a community worker, I do a lot of things in the community, but because I may look a certain way, I may  fit a certain stereotype, I'm perceived as being this "threat to society" and that's happened to me, on the regs.
And another issue I'd definitely like to bring up is ageism. I think a lot of people neglect the fact  that people older than us sometimes don't treat us....even the elders in our own community, Black parents, I mean they treat us as though we're idiots. They talk down to us, and it's just like, demeaning to us. Like, how do they expect us to go out and get respect from other people when we can't even get respect at home?
Boonaa:  European society, Western society has neglected, especially in the history books, we don't learn anything about Black history until it's Black History Month! How do you expect people to be empowered and feel great about themselves when you're denying them their essential right to know their history, to know really where they really came from?
Micheal:  Yeah, school was trying to take Black History Month.
Boonaa:  Yeah, just recently TDSB actually tried to take Black History Month away from us and call it Heritage Month, and celebrate all the cultures - which I totally understand - other cultures do need their recognition. But, what the hell? We have 28 days, 29 if we're lucky, can we at least have that? Is that too much to ask for?
Micheal:  And it's only recently been put in.
Stasha:  Yeah, at my high school we have a whole Black history course, but they took it away from us, so then we had to protest to get it back.
Boonaa:  Yeah, I had a whole Black history course.
Michelle M:  Were you successful?
Stasha:  Yeah, we got it back. There's certain things you have to have, it's not open to everybody. You have to have an 85% average to take the class.
Boona:  That's messed up.
Micheal:  So basically, you know, every systems that are in place basically are already naturally deterrents for people to want to even want to get involved in these systems.
You know, if you look at school for example, a lot of Black kids don't come from families that are even able to give them more than $20 a week, and just that alone, you know what I mean?
When you wanna graduate from school, to go to college, there's no money. To take OSAP you're automatically gonna be in debt, you know. You're already set up for failure, so in a sense, you know, people just gotta shine more light, and show more love. 'Cause there's not a lot of support. Y'know these "at-risk" communities, that's why a lot of people are just turning to other things, guns and drugs and whatnot, 'cause they wanna feel a sense of power and they wanna feel a sense of self-sufficiency.
Belinda:  For me, I'm different. I'm Black but I'm, further, more Black than other people are. So what happens to me in school is that people make negative comments about me. How I'm black like tar or whatever. What goes on, I walk different also, 'cause I'm bowlegged, more bowlegged than most people. So, for me, I face different racial comments than other Black people would, 'cause of the way I walk and my skin tone. So, I think that really needs to change or there will be a lot of violence.
Michelle M:  How do you think that...? How would you change that?
Belinda:  People should just not comment. 'Cause it's really not needed and for me, like, I've taken it ever since I was young. But now, when people say to me, I just retaliate and my retaliate is not always talking, it could be action so...
Boonaa:  I also really hate, is the fact a lot of people don't understand a thing called power and privilege, and they don't understand how historically a group of people have been denied, and there's people living today that are living on plantation money.  People that, whose parents...whose generations have made money off of slavery, and they're still reaping the benefits today. And people get mad when we say affirmative action, like that's even a big deal compared to how badly, historically, we've been screwed over. And I mean that's something a lot of people don't realize, especially, I mean, I'm not gonna point them out but, white people sometimes they say, "Yeah democracy for all, that's reverse racism." In a way, it's not because it's helping this community to get back on their feet after being denied access and being denied their fundamental rights for over 400, 500 whatever amount of years. So it's like, that's the thing that personally really disgusts me, is, when I try to bring up to people that affirmative action is a good thing. That people like us, need to get more resources and more programming to help us.
Micheal: The school system is very corrupt. And I say this because as a young kid, I always liked school, and I found school very intriguing. So schoolwork was never really a problem. And um, from about grade 1, I always had the one teacher that would say "You know this student is fairly bright, works fairly easy, he needs to skip a grade," and the teacher, some of the other teachers trying to convince that teacher to put me in a Special Ed. class, and to put me in a behavioural class. Because, typical example, I would know the answer to a question, I have my hand up, and the teacher would not wanna say my name so I would feel the need to just blurt out the answer. Because the students would constantly be getting it wrong and I wanted to feel that I was right. I knew the answer. I had my hand up first, right. So little things like that. When I read my evaluations and I would see what teachers are trying to portray, the image of me, it wasn't until I got to grade 4 or grade 5, one of my teachers said: "What? This kid needs to be in a gifted program"! I did a test, and I scored in the 99th percentile, so they had no choice but to put me there. They had to have a whole meeting with all the teachers. Because the teachers didn't want me to go, and they were hesitant about it. I had straight A's, maybe one or two 80's. All my marks were in the 90's, you know what I mean? So schools are really set up for a lot of kids to fail. The teachers treat the kids completely different when a kid doesn't know what he's doing in class, the teacher just basically outcasts them and that's it for that student. They don't get enough help. When they ask for help, the teachers answer them in an arrogant way. They just assume they don't do homework, you know what I mean? Not every....especially Black kids, their parents usually work 2-3 jobs, you know what I mean, or whatever the case may be. Younger parents and, y'know, they might not have the educational background to really sit with their kids and help them with their homework. You know, that's where school is important because 90 percent of that kid's day, 80 percent, or whatever the actual statistic is, they're at school. They're not with their parents, you know what I mean? So however they feel at school, they're carrying that, years upon years upon years, and then, at the end, they have hatred towards school, they have no education. Because they feel that it's a system that's not meant for them. They feel more comfortable on the streets. They feel a sense of family, they feel a sense of understanding, they feel a sense of, you know what I mean, power.
One thing that's always flying in the air that personally I support is, like Black-focused schools. A school where it's, you know, predominantly information and education that's directly targeted towards Black youth. I mean you have the school system today, which personally, I think is just a white-focused school. Because you're just learning about European history and European culture and things like that are meaningless to me. And, like, you know what I mean, like, things that I'll never use in the real world. So it's, like, something like that, a school where it's, you know,  predominantly focused on us and something that you can really target towards us I guarantee you will see a wicked number of kids graduating top of their class, top of the country. When we're getting teachers that like us, that really have an interest in our culture, and that really understand what we're going through, and not just some people that are coming in as some duty that they have to fulfill, coming from Brampton, don't understand about what's going on in our community, and they're just, they're getting mad at us. They don't even know why, like my man said, people are coming to school hungry. They don't understand the issues that face us on a daily basis. How can you come in and regulate somebody you know nothing about?